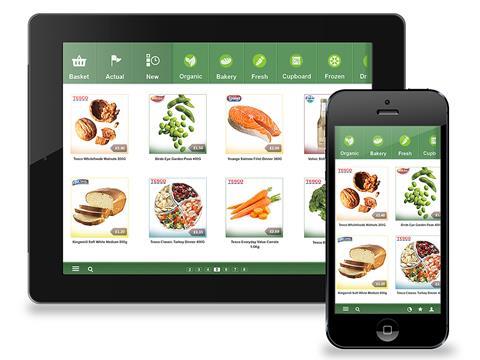 In a retail environment of ever-increasing consumer choice and demand, leading to greater numbers of SKUs and shorter product lifecycles, the world of packaging and artwork production is having to adapt accordingly. In response, a steady stream of innovations has emerged to make processes quicker and more efficient and packaging more compelling to consumers. Here print technology leader Esko takes a look at four of the most important innovations with which brand owners need to be familiar.
1: The rise of industry 4.0
Industry 4.0 – or the so-called fourth industrial revolution – refers to the rise of automation and data exchange in manufacturing.
Just like the industrial revolutions before it, it is driven by the need to increase efficiency and thereby profit, eliminating costly manual tasks - central themes to the future of packaging artwork.
However, in general, there is still a very high proportion of human decision-making involved in creating effective packaging artwork. Each individual has decisions to make, in order to convert the designer's or brand owner's vision into a printed reality.
The approval and testing process for example, has been a long, drawn out manual step. But with the arrival of virtual proofing – tracking, monitoring and review/approval services – and virtual store software, allowing viewing and testing of packaging design on a 3D shelf of a virtual retail environment, physical proof or printout is less important. Decision-makers can be involved whenever necessary—without slowing down the automated parts of the process.
Meanwhile, software solutions now let companies see and understand big data and then process the data to facilitate optimal decision-making. And innovations will help to collect even more data. For example, smart labels - which contain an extremely flat configured transponder under a conventional print-coded label - are predicted to be featured on 80 per cent of food, beverage, pet and personal care as well as household products in the next five years, according to the U.S. Grocery Manufacturers Association (GMA). Smart labels are well placed to take over from QRs and RFIDs. They can be attached to any package, even packages that may bend and can provide real time information about location, temperature, movement, moisture and much more to prevent spoilage or validate the freshness of a product. It is just one example of how industry 4.0 is becoming a reality.
2: Major steps forward in anti-counterfeiting
A recent research report by NetNames revealed that counterfeiting now costs more than 2 per cent of the global economic output or around $1.8 trillion a year, and continues to expand by over 15 per cent every year.
The potential adverse health consequences can also be significant, particularly in the field of pharmaceuticals. Several potential innovations – from RFID and holograms to security labels and watermarks – have been introduced to prevent this.
Holograms have been used on packaging for several years but the process of including them within the packaging process has been aided recently by advances in film coating and manufacturing technology. The images can now be produced by inkjet printers which significantly reduces the cost and time needed to create rainbow holograms.
Meanwhile, invisible watermarks are becoming increasingly popular. They involve embedding an invisible, unique watermark code in print ready artwork, onto either a specific area of the entire print design of the packaging.
What's more, any manipulations of a digital watermark in the original artwork – such as editing, compression and decompression, encryption and decryption — will not affect the quality of the content.
3: The merging of the digital and physical environments
Consumers are no longer shopping entirely online or offline; rather they're taking a blended approach, using whatever channel best suits their needs. They do their research, they read reviews and discuss with their peers. They look both in the retail environment and online at the same products, often at the same time.
As a result, brand owners need to strive for consistency – across their entire retail presence, their digital shelf presence and the content syndication for these channels, not to mention campaign-related channels such as advertising, bill-boarding and social media channels. Colour is an example where maintaining consistency can be challenging. There is a high probability of colour variations occurring between different mediums, different print processes and even from one printer to another.
Colour needs to be accurately communicated between brand, designer, prepress and press conductors anywhere in the world. Web-based colour communication drives global colour consistency. This can be achieved when everyone within the supply chain is able to interact via an open entry web-based platform.
Companies should adopt a workflow that allows them to synchronize control of their artwork. The best way to do that is to develop digital brand content in tight integration with the same workflows used to create and manage artwork for the physical package.
4: The rise of truly smart packaging
Brand owners should always consider the latest technologies that are genuinely pushing the boundaries in packaging and artwork.
Interactive and responsive packaging is one example. Imagine a future where your food products let you know when you need to visit the supermarket to renew your supply and when your medication containers tell you when it's time to take your next dose.
Researchers have recently developed electronic screens for paper-based packaging, an innovation that could change the way brands attract and interact with customers. To make paper behave more like a touch-screen, graphics are printed on one side of a sheet of paper or cardboard and conductive ink is printed on the other side to create touch sensors.
Meanwhile the invisible watermarks mentioned earlier can offer more than simply anti-counterfeit properties. When recognized, the code interacts with a customer's smartphone or table. A simple scan can provide the customer with product information, special offers and link them to marketing campaigns, events and special occasions.
Getting the basics right first
Innovation like this could revolutionize packaging. But companies can only focus on innovation in their packaging and artwork when they get the basics right. That starts with having efficient processes in place, achieving end-to-end control over their packaging workflow from idea to the shop shelf. That helps them minimize or remove mistakes and get products to markets as quickly as possible.
Digital packaging management systems bring control, quality and visibility to entire company packaging and labelling processes, driving quality, regulatory compliance and security.