Packaging with strong anti-counterfeit protection can enhance product revenues by tens of percent. However, it is critical to define the right strategy, selection of elements and not underestimate supporting activities such as customer communication - write Libor Šustr and Petr Hampl for Packaging Europe.
MarkMonitor research has recently shown that managers of more than 86% brands believe their business is significantly damaged by counterfeiting. Most of them say they lose between 10 – 50 % of revenues. In addition to revenue decreases, brands are impacted by low quality or even dangerous products circulating in the market.
It is a result of the huge growth of counterfeiting industry, which now is so strong that nobody knows how to cope with it. Historically, counterfeiting was primarily focused on money and documents. Products were imitated only rarely; most counterfeiters focused on antiquities.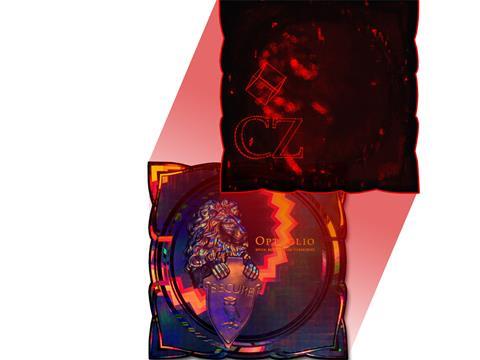 What must not be forgotten
A combination of protective elements need to be based on the following factors:
What attacks can be expected (for example, if the counterfeiters can tamper other packaging or need to produce fakes from the very beginning)
How the genuineness will be checked. Are users trained? What about their motivation? Can they user electronic readers?
What is the value of protected branded items?
Is the protection a priority for the manufacturer?
It also needs to be decided in what production phase the security elements will be added. This decision is unique for each production process. On a very general level, it can be stated that tracking elements should be attached as early as possible (to enable tracking during production) while marking elements should be attached as late as possible (to avoid necessity of security supervision during production).
At the end of the article, two remarks about supporting activies.
Communication programs. Anti-counterfeit protection makes sense only if the customers are motivated to differentiate between genuine and faked and only if they have sufficient skills. It is absolutely critical to communicate details of protection elements. Finding something shiny with logo on packaging cover is not the right base for certainty. The supervising people need to understand visual effects. It is useful to produce a video with tilting of protection elements, shining from different angles, using red light, etc. and showing all details. There is no risk of security breach. The good element cannot be imitated.
It is also important to keep track of technology development. Protection, which now looks bullet-proof, can become children toy in a few years. Therefore it is necessary to update security features regularly. This statement answers a frequent question: Is it better to apply unified security element across corporation products or develop particular elements for different products? Because unit costs correlate with the batch size, it is better to cover all products with the same element and make frequent changes. The advantage over potential counterfeiters is thus ensured, and customer communication is easier.
In any case, the right packaging is critical not only for transport but also for anti-counterfeit protection. It has been confirmed by experience from different market sectors. Anti-counterfeit protection often raises revenues by tens of percents.
Libor Šustr is the technical director at Optaglio. He studied at Brno Technical University and has managemed more than hundred of projects of implementation of anti-counterfeit protection for different cards. He also supervised implementation of several security innovations into industrial practice, in close cooperation with Optaglio Labs. He can be reached on libor.sustr@optaglio.cz
Dr Petr Hampl is a sociologist with more than 15 year experience in the field of information security, with special focus on processes and user behavior. He studied at Charles University in Prague, worked for international IT companies and also was an editor-in chief of Data Security Management magazine. He can be reached on petr.hampl@optaglio.cz