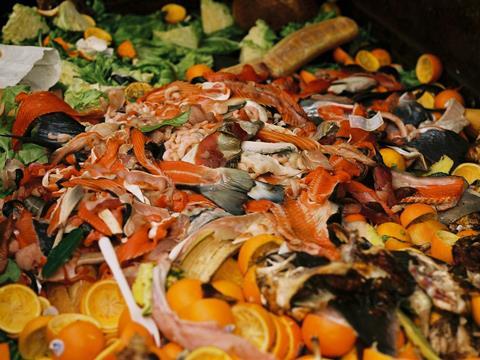 Global lessons
This arena of digital, mobile-based transactions is likely to be driven by Asia – and probably in the future Africa. They are much more open to new technologies because they don't have the lock-ins that we have. For instance, in China they don't have the large-scale retail models we have in Europe. We'll have a lot to learn from China.
On the other hand, we can apply the knowledge we have acquired through years of struggling with the same problems in Europe to identify solutions in places like Africa. For instance, we recently did a study looking at changing the supply chain for tomatoes in Nigeria, and the impact of replacing buckets with returnable crates. This simple step caused a dramatic reduction in food waste. Of course, changing a whole supply chain isn't such a simple thing. Meanwhile, in Kenya we're working with a company eProd, giving 300,000 smallholder farmers access to simple, scalable mobile solutions to communicate with their supply chain about demand, quality, etc.
The commitment problem
Despite the growing attention paid to sustainability impacts, lack of awareness and lack of commitment remain the biggest barriers to solving the problems. In 2017 the World Resources Institute, on behalf of the Champions 12.3 coalition, released a study whose results reinforced our own experience. Having studied interventions to reduce food waste across 1200 business sites around the world, it found a typical cost:benefit ratio of 1:14. Yet despite this fourteenfold return on investment (in addition to the positive ecological, societal, branding impacts) there are companies that still aren't doing it.
There's a proven model – set your target, measure your waste, take actions and measure again – which some of the leading companies are following. The crucial thing is to incentivise those companies that haven't engaged yet because they haven't thought about it or think it's too complex.
This is perhaps part of our role at Wageningen, as we are independent of industry and can offer objective advice on strategies for cutting waste. There are lots of competing suppliers out there claiming to have the best packaging innovations but often companies don't have the toolkits to assess their objectives in a broader structure and choose the right solutions.
The packaging problem
Now more than ever packaging is popularly seen as a negative thing due to the environmental impact of waste. As we know, it is also a positive thing which can bring food waste solutions at the systems level.
At Wageningen we work on both the food waste and packaging waste problems, so we view the situation holistically. If you look at it rationally, the environmental footprint of the packaging is on average somewhere between one and ten per cent of the product. In the public's mind it is the other way around. However, it's no good simply walking around repeating these facts. We need to respond to the concerns of consumers and follow a multi-stakeholder approach that responds to all the challenges. It's clear we need to make packaging more circular, with design for recycling, focus on recycling rates, and working out how you can make new products out of packaging waste.
Again, we need to step back to assess the barriers and benefits – and bear in mind that no one will do anything if you offer businesses a proposition that if they invest one Euro, they'll earn two. They will only listen if there is a return of ten Euros. They need to expect a big return to outweigh the risks and process changes that also come with investments in new packaging.
Overall of course investing a bit in more effective packaging has a positive effect on food waste. Our current work looking at certain types of value-added meat suggests it's a no brainer to use vacuum or skin pack. The recommendation should be to implement it immediately on a wide scale and you'll have nearly zero waste and better quality for the consumer. Nevertheless, there is a reluctance on the part of the industry to do it.
Here we should look at the role of marketing departments in specifying categories. Product designers are better placed to make judgements on environmental footprint but all too often it is the marketeer who has the final say. So in my opinion the task isn't just to give the designer better tools to calculate impacts: the marketeer needs to change as well.
Recycling will be crucial to resolving the packaging waste problem. I don't believe renewable materials alone can do the job. It's great if we can develop more renewables, but if they can't be recycled it won't be viable and the ecological gains won't be sufficient. We need to act quickly on recycling in Europe – particularly with China ceasing imports of our plastic waste.
All in all, we need to effect broader change across the sector. It won't be easy but if we exert the right kind of pressure, set new norms, and follow the lead of pioneers in embracing technology, I think we can be hopeful of winning the food waste battle.