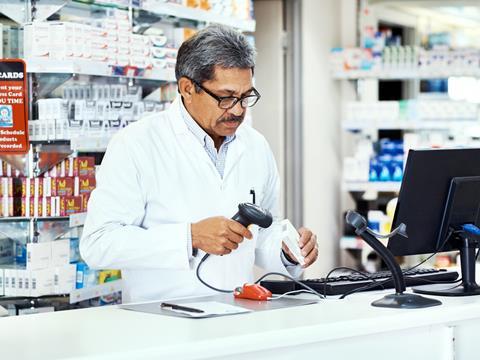 "Blockchain is the foundation for cryptocurrency like Bitcoin," says Steve Tallant, who believes there is considerable potential for this technology when it comes to track & trace. "It provides an immutable ledger which can manage and record the state, ownership, transfer, location, time stamping and other associated item and movement details. Having every event and transaction securely logged and managed for an item provides exactly what the supply chain needs for comprehensive safety. Nothing gets removed or edited from the ledger, any new information is added to the blockchain."
However, while this technology shows undeniable promise, some pharma companies may be concerned about the wide availability of production information to anyone along the supply chain with access to the blockchain network. It remains to be seen whether advancements to the technology can alleviate these concerns enough to bring about its widespread use in the industry in the coming years.
What next?
Looking ahead, there will also be other new questions to address – chief of which, according to Mr Tallant, is supply chain diversion in pharma and elsewhere. "Different markets having radically different price-points combined with burgeoning e-commerce outlets create the perfect conditions." This will require brands to be more agile and able to rapidly detect when and where products are being diverted from the legitimate supply chain and into the grey market.
This agility will also be important if companies are to react quickly to the ongoing regulatory changes they will face, whether these are country-specific, EU-wide or global. "We support our clients by providing them with a highly flexible solution that is scalable and can be adapted according to their specific business needs, regulatory or otherwise," says Christine C. Akselsen. "For example, some of our clients in the industry use us to support varying compliance requirements for the same products: from supporting mandated patient-centric SMS authentication in Nigeria, regulatory product aggregation in India, or even point-of-sales at the pharmacy level in Greater China."
Nicola Orsini adds that, as we see the further standardisation of serialisation regulations across the world, the industry may also have to explore methods for serialisation and traceability of primary packaging such as blisters, bottles, vials, strips, tubes, etc. If this comes to pass, it will clearly create further pressure for innovation in approaches to serialisation and track & trace.
But given all the above, we have to ask the question: is 100 per cent traceability really possible, or will there always be a certain number of products that go missing or are tampered with?
For Steve Tallant, it is not so black-and-white: it is not a question of whether 100 per cent traceability is possible, but whether it is practical or cost-effective. "The intent of regulations like the EU FMD is to ensure rigor in the supply chain, and that everybody involved is doing their best for safety. It wasn't designed as a traceability solution, so it does not work as a traceability solution – it is a verification measure."
The introduction of the FMD Directive has obliged pharmaceutical companies to bring their systems up to date, which can only be a good thing long-term. But it does not stop here: just as the sector has worked to meet the deadline, the counterfeit goods industry will of course have been aware of this. Manufacturers will need to continue embracing the latest technologies in order to keep one step ahead.