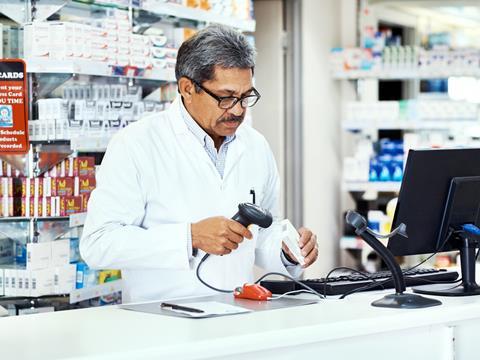 The Delegated Regulation EU2016/161 to the Falsified Medicines Directive came into force in February this year, creating a huge task for pharma companies and CMOs to update their systems to meet the deadline. As the dust settles, Victoria Hattersley looks at the wider impact of the Directive, and how companies have been working to achieve compliance and improve their approaches to security and traceability.
For pharma companies and CMOs alike, the FMD deadline has presented both a challenge and an opportunity. For many, achieving compliance has taken up a considerable amount of time and resources thanks to the various software, hardware and data management demands required. But this also means they are better equipped than ever before to deal with the ever-more complex security issues in today's pharmaceutical market.
Most of our readers will already be familiar with the two-fold requirements of the FMD, which calls on pharmaceutical companies to send serialisation data from each individual item to a European Hub through the use of unique barcodes, and to place a tamper-proof seal on every pack.
Have the majority of companies got their systems up-to-date in time? "We find a wide range of different cases and reactions in the field," says Florian Kofler, Marketing Manager of serialisation solution provider Traxeed.
"Some companies work with the most basic serialisation features, and you can quickly see that their process has suffered from this change. Others have full aggregation in place, even though this is not yet mandated in the EU. They have continuously reviewed and adjusted their business processes to make the most out of their newly available data, and here the change is significantly less noticeable."
Why such a challenge?
The regulation required pharma companies to introduce many new capabilities within a strict deadline, involving a range of disciplines both organisational and economic, including IT, manufacturing, quality, regulatory and legal, to name just a few.
From the manufacturer's perspective, it also comes down to something more basic: limited capacity and time. "As production rooms are usually aligned according to the size of the machines, lack of space is a serious issue with the obligatory new equipment," explains Nicola Orsini, Product Sales Manager at Romaco Promatic, a manufacturer of packaging and process technology.
"Also, all batches have to be balanced after every quality control, which is time-consuming. Thus, manufacturers are in need of hardware that is not only efficient and reliable, but also space-saving and easy to operate."
And when it comes to track & trace in particular, there is an added layer of complexity if companies are really going to gain leverage. "The EU FMD is really about package protection and identification, not truly a track & trace system," says Steve Tallant, Senior Director, Solution Marketing Group, Systech – a provider of supply chain security solutions. "At its core is a serialised data integration platform which can be leveraged for track & trace but is focused on the end-of-game dispense verification."
So how can real-world track & trace improvements be made from all of this? In one word, says Mr Tallant: aggregation. Following serialisation, this is generally considered to be the next phase in the pharma supply chain.
Many companies offer aggregation solutions but for this to work to reach its full potential, it may also need to be built into regulatory requirements in future. The regulation mandates individual packages be serialised but has no provisions for case and pallet aggregation. The data uploaded to the EU Data Hub cannot be aggregated.
"Manufacturers have a conundrum of needing to serialise, and upload the data for individual items, but may then want to leverage aggregation of those serialised products," says Mr Tallant. "Aggregation being completely outside the regulation adds significant complexity to gain improvements in track & trace."
Nicola Orsini confirms that aggregation will be implemented into the tertiary manufacturing process by more and more manufacturers in the coming years. (Indeed, in some countries, such as Turkey, it is already mandatory, and Russia and Brazil are expected to follow suit.)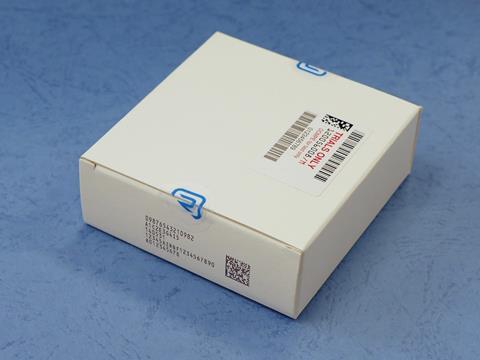 'A catalyst for innovation'
The EU FMD requires data integration on a scale never dealt with by the industry before. Massive amounts of newly commissioned serial numbers will need to be uploaded to the EU central hub on a daily basis, then filtered to country-specific repositories. "Some packaging lines barely had digital connectivity to in-house systems, let alone an external agency," says Steve Tallant.
This accumulation of data certainly presents a challenge, both now and for the future. "As more products become serialised, we foresee a growing expansion of the universe of metadata attributes individually assigned to each product," says Christine C. Akselsen, CEO of serialisation technology provider Kezzler. "The challenge then becomes ensuring a low level of latency and high record retrievability within a global system that is continuously updating supply chain and consumer transactions. While data storage becomes cheaper by the second, bad data management does not."
But of course, improved data capture also has immense value for individual companies, quite apart from the traceability benefits for the pharma sector as a whole, leading to increased efficiencies and cost savings. For manufacturers, the new requirements can enable greater inventory control through automation, and prevent inventory leakage – the latter of which can be caused by a number of factors including labelling issues, quality sampling, human error and employee theft.
"The process of creating product identity through serialisation offers manufacturers a means of tracing a product's journey through each stage of the packaging process and internal movement," says Mr Tallant. "In capturing this information, manufacturers can gain the requisite insight to quantify the root causes of product leakage."
When it comes to inventory control, the automated inspection and verification that is part of the serialisation process can enable manufacturers to reduce the need for manual counting and data entry, bringing greater accuracy when it comes to inventory reporting. Meanwhile, improved print and template management as part of the serialisation process can allow them to avoid the problem of mislabelling.
Then there is the ability to manage packaging assets. "Data collected through serialisation can be utilised to accurately capture and manage the economy, efficiency and capacity of different packaging lines' internal and outsourced assets."
The deadline has also been a catalyst for innovation in other areas. "Today, lawful pharmaceutical manufacturers benefit from a wide range of innovative track & trace technologies that enable cartons to be printed with unique identifiers for authentication," says Nicola Orsini.
"For example, anti-counterfeit labels provide first-opening protection by clearly showing package manipulations. Also, there are specialised pharmaceutical inks which cannot be used with standard copiers and offer significant individual (e.g. luminous) effects. A further option is chemical watermarks which are printed on the carton."
Blockchain potential
All of this is generally good news for the industry, but let's not forget that counterfeiters are becoming ever-more sophisticated, and an increasingly globalised marketplace means that companies need to ensure security at a much larger number of touchpoints. We're also, therefore, interested not just in the current real-world improvements the FMD directive has brought about, but in looking more generally at which technologies are particularly promising for improving the security of pharmaceutical goods along the global supply chain.
One technology with which we are all becoming familiar is blockchain which, among many other things, could have potential for improving traceability in the sector. The appeal of this approach is that it is a cloud-based network that is, ostensibly, nearly impossible to hack as it consists of a series of highly encrypted data chains.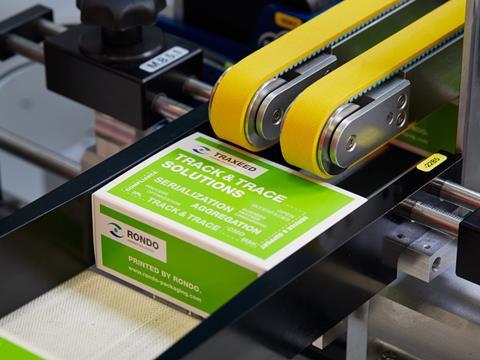 "Blockchain is the foundation for cryptocurrency like Bitcoin," says Steve Tallant, who believes there is considerable potential for this technology when it comes to track & trace. "It provides an immutable ledger which can manage and record the state, ownership, transfer, location, time stamping and other associated item and movement details. Having every event and transaction securely logged and managed for an item provides exactly what the supply chain needs for comprehensive safety. Nothing gets removed or edited from the ledger, any new information is added to the blockchain."
However, while this technology shows undeniable promise, some pharma companies may be concerned about the wide availability of production information to anyone along the supply chain with access to the blockchain network. It remains to be seen whether advancements to the technology can alleviate these concerns enough to bring about its widespread use in the industry in the coming years.
What next?
Looking ahead, there will also be other new questions to address – chief of which, according to Mr Tallant, is supply chain diversion in pharma and elsewhere. "Different markets having radically different price-points combined with burgeoning e-commerce outlets create the perfect conditions." This will require brands to be more agile and able to rapidly detect when and where products are being diverted from the legitimate supply chain and into the grey market.
This agility will also be important if companies are to react quickly to the ongoing regulatory changes they will face, whether these are country-specific, EU-wide or global. "We support our clients by providing them with a highly flexible solution that is scalable and can be adapted according to their specific business needs, regulatory or otherwise," says Christine C. Akselsen. "For example, some of our clients in the industry use us to support varying compliance requirements for the same products: from supporting mandated patient-centric SMS authentication in Nigeria, regulatory product aggregation in India, or even point-of-sales at the pharmacy level in Greater China."
Nicola Orsini adds that, as we see the further standardisation of serialisation regulations across the world, the industry may also have to explore methods for serialisation and traceability of primary packaging such as blisters, bottles, vials, strips, tubes, etc. If this comes to pass, it will clearly create further pressure for innovation in approaches to serialisation and track & trace.
But given all the above, we have to ask the question: is 100 per cent traceability really possible, or will there always be a certain number of products that go missing or are tampered with?
For Steve Tallant, it is not so black-and-white: it is not a question of whether 100 per cent traceability is possible, but whether it is practical or cost-effective. "The intent of regulations like the EU FMD is to ensure rigor in the supply chain, and that everybody involved is doing their best for safety. It wasn't designed as a traceability solution, so it does not work as a traceability solution – it is a verification measure."
The introduction of the FMD Directive has obliged pharmaceutical companies to bring their systems up to date, which can only be a good thing long-term. But it does not stop here: just as the sector has worked to meet the deadline, the counterfeit goods industry will of course have been aware of this. Manufacturers will need to continue embracing the latest technologies in order to keep one step ahead.