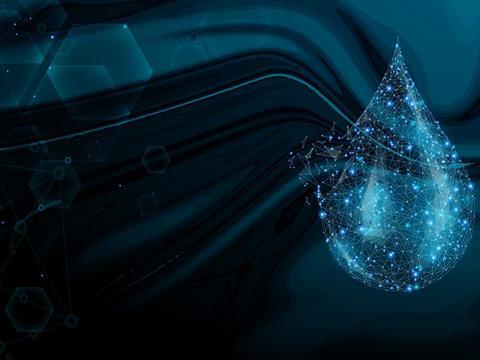 Flint Group introduces AquaCode, a full technology range and an ink system that it says goes beyond conventional chemistries to deliver 21st century print quality while providing environmental stewardship opportunities.
Mr. Kim Melander, VP & GM EMEA and Global Strategy for Paper & Board, comments, "With AquaCode, we present a global water-based technology designed to reduce the total cost of print. Flint Group experts from around the world worked jointly using combined best practices to construct this revolutionary product range.
"Developed with raw materials sourced through a consistent and secure supply network, these inks have been proven to deliver premium quality batch after batch. This global system is a perfect solution for multi-national printers and large independent printers."
Mr. Paul Winstanley, Technology Director Paper & Board EMEA, says, "We understand that productivity is critical. The AquaCode series has been developed to improve our customers' production efficiencies through outstanding product stability and performance. This truly low maintenance series offers real cost in use savings, while providing a step change in print quality.
"Transitioning to AquaCode will be seamless – existing customers will have an effortless one-to-one swap, while new customers will benefit from our well planned implementation process. We are proud of our proven track record of smooth transitions and our expert local teams are available to assist printers through the process.
"Most importantly, our AquaCode series leads worldwide safety standards and guarantees compliance with global and regional food packaging guidelines."
AquaCode inks are designed to: • Reduce printers' total cost to print;• Deliver product safety and premium quality with a secure supply;• Provide high versatility and ease of use;• Address sustainability and regulatory directives;• Support a smooth transition from current ink systems.
Mr. Kari Raassina, Product Director Paper & Board EMEA, comments, "The AquaCode product line is comprised of three different series of inks – HexaCode, OctaCode, TerraCode; plus a full line of additives, metallics and specialty inks under the TriaCode brand, and water-based coatings under the DecaCode brand. Each ink system is designed to address specific needs of the Paper & Board printer.
"Based on Flint Group's Building Block technology, these inks bring a new level of versatility not yet experienced in the Paper & Board market – printers can choose the base dispersion which suits their application and combine with a best in class extender package."
Mr. Melander concludes, "We are delighted to bring these products to market and excited to see our valued customers experience the difference in their print processes when they partner with Flint Group and run our AquaCode ink series. We look forward to partnering with converters from around the world as they go with us beyond-the-eye and see winning results. The future of Paper & Board starts here and now!"