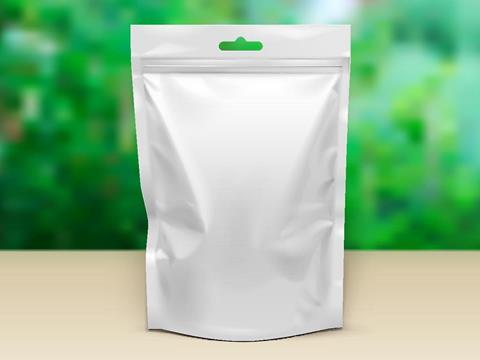 A flexible peanut bag made of certified compostable materials was developed for arenas and stadiums to help sports teams, venues, and leagues achieve the next level of landfill waste diversion by eliminating a pesky food scrap contaminant. The chief benefit of the new bag is that it reduces the amount of labour previously devoted to the manual sorting of materials collected during clean-up after games. The economic benefit is the lowering of overall waste management costs for the venue. The environmental benefits of this package centres around the use of renewable resources and its easy inclusion into the venue managed composting programme.
---
Why flexible?
It must be emphasised that the main purpose of packaging is to contain and protect the product, enabling the proper and safe delivery to the final user, whilst also to reduce the risks of food waste and the associated environmental and economic burdens.
Flexible packaging perfectly fulfils this, enthuses Guido Aufdemkamp – and, he argues, often in more resource efficient ways than alternative packaging types solutions, even with low recycling rates, underlining: "Today's efforts to optimise its end of life, with proper collection and improved sorting and recycling, will only further increase its sustainability and relevance."
Flexible packaging also has a plethora of holistic sustainability benefits, such as light weighting/source reduction; transportation efficiency; high product to package ratios; and its reduction in water usage, greenhouse gas emissions, and fossil fuel consumption.
Alison Keane concludes, "We continue to forecast good growth over the next five years, despite the 'anti-plastic' sentiment, given the overall sustainability of this packaging type and its ability to fight food insecurity and food waste."