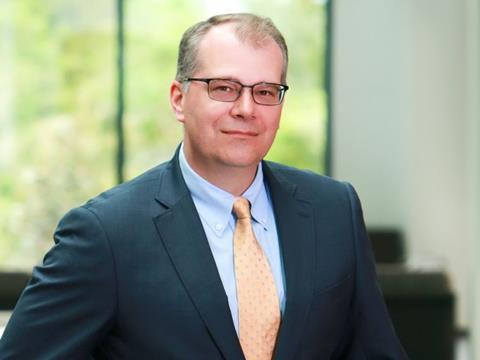 Ken Chrisman, division president at Sealed Air, talks about basic ways to improve the unboxing experience.
As anyone with any kind of social media account can tell you, unboxing experiences are not created equal.
Photos and videos of the good, the bad, and the ugly are posted for the entire world to see. Yet these images represent just a fraction of the folks who are interacting with brands across the globe every day via boxes and other kinds of shipping cartons.
In the early days of small parcel shipping, back when Sealed Air's Bubble Wrap was invented, packaging materials were utilitarian and unboxing expectations were pretty fundamental. Consumers opened boxes hoping the items inside were not bruised or broken in any way. If things arrived unscathed, a good unboxing experience had been achieved (of course no one called it "unboxing" back then).
Fast forward 50 years and there's now an avalanche of boxes, bags, and bundles arriving at consumers' homes compared to the previous trickle. With the increase in shipments has come an increase in package expectations. These days, no one feels lucky when products are received undamaged. That's what's supposed to happen. The surprise now occurs when something shows up broken. Damage can turn an e-commerce shopper against a brand or retailer in a hot second. Research conducted for Sealed Air revealed eight percent of shoppers would completely end a relationship with a retailer after receiving a package from the company in poor condition.
As pressure mounts to satisfy the demands of online shoppers and eclipse competitors, retailers can't afford to disappoint or discourage customers with low-energy packages. Here are some basic packaging practices that will improve the unboxing experience.
1. The simplest way to please an online consumer is to get the package size right. This issue should not be overlooked. People get peeved when the outer and inner boxes are massively mismatched. My wife recently received a tiny container of eye shadow that was shipped inside a box big enough for two cast iron skillets. This wasn't a fluke. It's a common practice that occurs just as frequently with major, high-end companies as it does with small, independent shops and there are many reasons for the practice. It's mainly a fulfillment issue based on limited warehouse storage space for multiple box sizes and training for the packers, but those facts don't matter to the person who opens the box.
The best solution for the eye shadow would have been to eliminate the box all together. There's no need to send out a box when a cushioned shipping mailer will do. For heavier or more fragile items, there's automation that measures products and cuts or folds the corrugated container to fit, which reduces waste as well as shipping costs. For items such as apparel, polyethylene mailers can be automatically cut and trimmed to fit the exact size of the package, which because of the flexibility of the package can oftentimes be left in a mailbox rather than at the front door.
2. Avoid packaging material overkill. This is another area of complaint for many online shoppers. Companies continue to use too much inside packaging materials. Whether its paper, plastic, or foam, there's just too much of it inside boxes. The biggest culprit and the material that's dreaded the most by recipients is the ubiquitous packing peanut. These polystyrene foam squiggles are majorly messy and hard to contain as well as difficult to recycle. Inflatable air pillows do as good a job or better than the peanuts and don't come with any of the hassles. Many air pillows can be created on-demand to fit the box and its containments, and are recyclable at store drop-off centers that accept plastic grocery bags.
3. If possible, don't use outer boxes at all. There are some items that can go it alone. Shoes, for example, already come in a box. With a little help from a durable, opaque plastic wrap that shrinks to fit the primary container, the shoe box doesn't require secondary packaging materials to protect it during shipment. In addition, this kind of alternative cartoning solution can provide enhanced security and privacy. Corrugated prices are on the rise, and according to the Boston Globe, many retailers are starting to rethink the box and explore packaging alternatives that help keep shipping costs under control.
4. Find your inner frivolity. Inflatable cushioning materials are one of the best ways to quickly and affordably provide product protection during shipping. Until now, this air-filled packaging material was created using only transparent plastic film that was inflated into oval or square shapes. This is no longer the case. Inflatable cushioning is now available in special shapes (smiley faces, hearts, dog bones), messages (happy birthday, congratulations, thank you), colors, and logos. Not only is creative packaging a simple way to delight an e-commerce shopper, it's also an easy way to enhance a brand. First impressions can be lasting.
5. Deliver an in-store experience out of the box. Just because someone buys something online doesn't mean she is ready to give up the bells and whistles that come from brick-and-mortar merchandising. Special types of secondary packaging with plastic film suspension and retention features can complement a product's appearance by combining protection with presentation, while creating an off-the-retail-shelf effect. Neurological tests conducted by the University of North Carolina at Charlotte on behalf of Sealed Air showed that this particular type of packaging stimulated 25 to 50% more brain activity at the parietal midline, which is the part of the brain that processes sensory inputs and is thought to store positive brand associations.
Make it EasyFrom the outside to the inside of the box, retailers now have the ability to provide personal touchpoints that elicit the same type of mood boosts brought on during the act of shopping.
Concentrating on creating an effortless experience is where retailers and brands should start. First and foremost, positive unboxing events must include packages that are easy to open, easy to re-use for returns, and easy to dispose. Once a company has the basics down, adding images, inserts, scents, and other and sensory cues will be the next step in package presentation and maintaining customer loyalty.
More info: