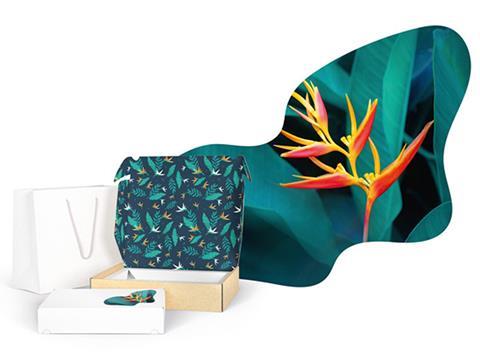 With Fusion Nature Plus, Sappi is launching an uncoated, fully bleached, and recyclable virgin fibre liner.
The virgin fibre liner is based on the concept of the company's Fusion Topliner product. However, in contrast to the double-coated Fusion Topliner, Fusion Nature Plus has a natural, uncoated surface with a more tactile feel, in response to the growing market appetite for this type of product. The liner is also provided in low grammages.
According to Sappi, in contrast to conventional uncoated liner papers, the material offers "high brightness, brilliant colour reproduction, and consistently high quality."
It is the company's view that these features make the product a good choice for corrugated board or solid board packaging, where a very bright appearance is needed for topliners, inner liners, and corrugating applications.
Another area of application is paper carrier bags, where uncoated paper qualities are often preferred.
Fusion Nature Plus is suited to a range of printing processes: reportedly achieving good results in both flexographic and offset printing. Sappi says that the pre-treated surface and high brightness offer "clear advantages" with regard to primer requirements and print behaviour, especially for inkjet-based digital printing.
Bernd Gelder, head of sales for containerboards at Sappi Europe, comments: "With its exceptional print quality and impressive colour reproduction, Fusion Nature Plus particularly appeals to packaging customers who value a natural look and feel in paper.
"The response from the market, in which packaging based on corrugated board still needs to take on a bigger role, is enormous, of course, with the result that we have succeeded in completing a number of interesting end applications and customer projects with Fusion Nature Plus shortly after market launch."
Fusion Nature Plus is currently available in six grammages from 80 to 130 g/m² in both sheet and roll form. Sappi can also provide Fusion Nature Plus with FSC or PEFC certificates on request.