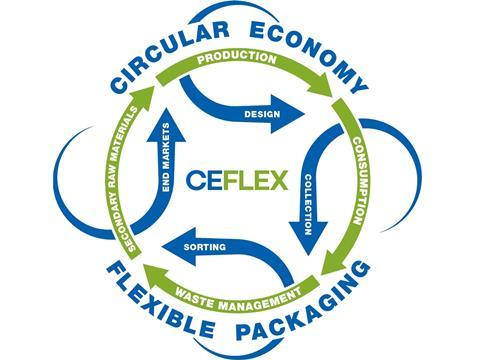 The countdown is on for the live Sustainability Awards 2019 ceremony, where we will unveil the worthy winners of the most prestigious sustainability competition for packaging innovation.
In anticipation, we explore the 25 standout solutions that made it to the finals, handpicked by our independent, expert judging panel.
The winners in each category and overall 2019 Sustainability Awards winner will be announced at FachPack, Nuremberg, Germany on 25th September. Join us from 16:30 at FachPack's PackBox Forum for sustainability discussion, networking, drinks and the big reveal.
We kick off (in no particular order!) by finding out more from a finalist in the Best Practice category: CEFLEX - Driving towards the Circular Economy for Flexible Packaging.
Congratulations on being selected as a Sustainability Awards 2019 finalist! Could you please introduce your successful initiative?
The CEFLEX initiative has set out to make flexible packaging used in Europe circular and sustainable. We are doing this by working with representative companies and associations from the whole value chain and together designing flexible packaging so that it is circular by design and better end of life collection, sorting and recycling systems and infrastructure to ensure that it is collected sorted and recycled AND that the recycled materials find sustainable end market applications where it can substitute virgin plastics.
What are the environmental challenges in packaging that your entry addresses, and how well is the market responding to them so far?
The main challenge is to make Flexible packaging even more resource efficient through better collection, sorting and recycling so that the materials stay in the circular economy. Better collection is also essential to prevent these materials leaking into the natural environment to potentially become marine litter. CEFLEX has developed D4ACE guidelines (Designing for a circular economy) which are being endorsed by the whole 130+ CEFLEX stakeholders and are already being implemented.
'Sustainable packaging' is a contentious concept, which means different things to different people, and anyone working in packaging understands that it's easy to make things worse according to one environmental metric while making improvements according to another. In your opinion should there be a hierarchy among our sustainability goals?
In today's world, for non-renewable materials like plastic derived from fossil sources need to be both circular and sustainable. This gives equal weight to the overall environmental impact as it does to ensuring the material management system is economically viable whilst ensuring that these non-renewable resources are circular, i.e. returned to the economy after they have been used.
Clearly, sustainability in packaging needs to be achieved by many stakeholders acting together, not by someone with a silver bullet. Thinking about the wider picture, what areas of innovation or action would you like to see across the value chain in the coming years to meet the demands of nature and society?
CEFLEX recognises the importance of broad representation from the entire flexible packaging value chain including end of life and is fortunate enough to be able to count on the support of more than 130 companies and associations who are participating in the CEFLEX initiative.
Whilst this number continues to increase, the CEFLEX "Vision", "Roadmap" and deliverables such as the D4ACE guidelines will be made available to all value chain participants including those not formally participating in the project.