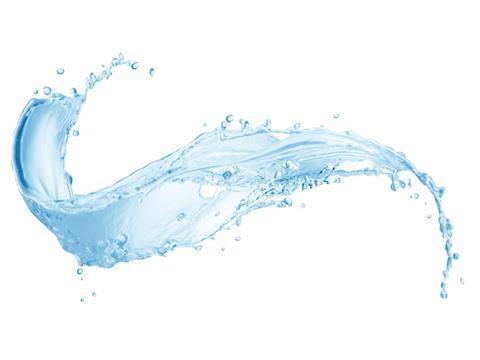 You're a finalist in the Sustainability Awards 2022. Congratulations! To start off, could you summarize your entry in less than 50 words?
Flexpenser has a patented solution to dramatically minimize waste from liquids/semi-liquids and their packages, making it possible to minimize their environmental impact. The technology can "open a package without opening it" so that the liquid and its package last dramatically longer at a much lower cost.
Why do you think the judges were impressed with your entry? Tell us about what is innovative about your project and/or about its impact on packaging sustainability.
We have solved a major 150-year-old problem of packaging and storing liquids. The most obvious environmental impact is the much lower footprint of our solution.
We believe the jury understood that we possess a key enabler technology that will be a platform to generate several groundbreaking technologies with high impacts on reducing liquid, semi-liquid, and their packaging footprint. Also, we believe the jury was impressed by the customizability of our technology and the fact that it can significantly lower the environmental impact of different types of packing.
When and how do you intend to launch/commercialize this innovation?
Our company has already signed or is in the process of signing development agreements with a number of larger international companies in the US, Europe, and South America. Among our partners are major global companies in appliances, soft drinks, and pharmaceutical applications. The schedule for the release of the first agreements on commercialization is Q1, 2023. with a market entry of product Q4, 2023.
You're shortlisted for the Climate (Pre-Commercialized) category. What do you see as the key demands, challenges, and opportunities in relation to climate change?
Our mission in step one of our commercialization is to minimize environmental and CO2-impact. We are working in a circular process and business/product development, even with the other interested parties of the package and liquid industries with a zero-waste goal. We will also help research the impact of the material of the packages, sustainability of the liquids, finding distribution solutions, etc. We also have a stated social mission of helping disadvantaged people to be able to afford and have a sustainable and better life with our solutions (for example, being able to store their liquid longer, especially those that cannot be stored cold today).
In conclusion, there is an awareness today globally to not misuse or overuse our planet's resources. So, we believe that the public and the consumer will not choose products or solutions that are impacting our planet in a negative way. Thus, making it impossible to sell old solutions if there are better and more environmentally friendly ones. One challenge in this could be the cost of the new solutions making it hard for disadvantaged/poor people to afford them. By having a solution that is much cheaper than today's solutions and with a lot of important applications also in disadvantaged communities, we believe we will also have a strong social impact. Still, our strongest opportunity is that we have great interest from partners, investors, and governments as it is a powerful and affordable product with potential high profitability that also will make a strong global environmental impact in a relatively short time.