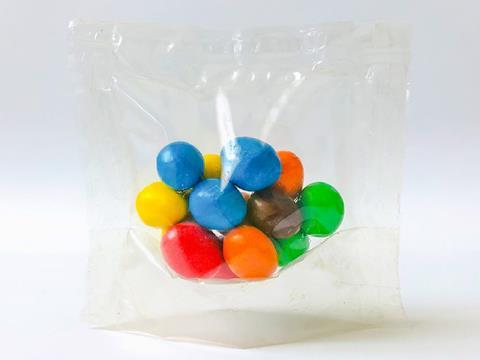 In the first of our interviews with the Sustainability Awards 2021 finalists, we talk with IUV, a plastics-free packaging solutions provider and creator of the Columbus' Egg technology – a range of biodegradable, compostable biopolymers that aim to reduce food waste while replacing petroleum-based plastics. This solution was nominated in our 'Pre-Commercialized Innovation' category.
---
Congratulations on being selected by the international judging panel as a Sustainability Awards 2020 finalist! Could you please introduce your successful entry and what's innovative about it?
IUV is a plastic-free packaging solutions company based in Italy, making packaging products consisting of biodegradable, compostable vegetable biopolymer coatings and films. The packaging is designed to protect or improve the freshness, firmness, shelf-life, appearance, taste, colour and smell of foods, or to replace single-use plastics in the FMCG sector. IUV was founded by Cosimo Maria Palopoli, in 2019, actually the CEO of the IUV Group. He's a food engineer who saw the problem with plastic pollution, and decided to apply his knowledge to do something about it. He was recently listed on the Forbes 30 under 30 list for his work at his company IUV, as the most inspiring and visionary leader in the Green Transition Market.
What are the environmental challenges in packaging that your entry addresses, and what impact do you hope it will make?
IUV's mission is to substantially reduce the use of plastic, contributing to a reduction in food waste as a direct consequence. With the creation of Columbus' Egg technology, a system of biodegradable films, IUV has succeeded in replacing the synthetic chemistry of additives and plastic with solutions inspired by nature. More specifically, the company has developed and introduced biodegradable, compostable, water-friendly solutions. These are capable of being degraded in the environment in less than 30 days, of dissolving in water instantly or as a result of atmospheric agents, and of contributing to a carbon neutral impact. This represents the starting point through which the group wants to establish itself in order to generate a concrete, real and tangible response to the ecological transition. In order to guarantee an optimal transition to a green future, it is essential to radically change consumption habits, from fast to slow, towards a responsible and sustainable ethic.
I'd like to ask you about the broader picture beyond your successful entry. 'Sustainability' in packaging is multi-dimensional – both in terms of objectives and challenges. Could you comment on the most important roadblocks you identify from your position in the value chain, and the kinds of solutions you would like to see addressing them (e.g. areas of technological innovation, collaboration, regulation)?
In order to generate a concrete, real and tangible response to the ecological transition, it is necessary to encourage the transition to the use of new materials both in terms of regulations and in terms of economics and the supply chain. At present, the European level law on 'Plastics' [Regulation (EU) No 10/2011] has not yet undergone a substantial change at the start of a new cycle of green economy; the focus has only been limited to the single-use plastics area and the introduction of a tax on plastic production. We believe that these are not sufficient actions or measures, but that it is necessary to adopt bolder policies aimed at transforming and revolutionizing the sector with the support of the whole community, from the innovation districts to the waste disposal area or consumption revolution. We cannot limit the focus, mitigating the sector, to a mere certification of Biodegradability & Compostability. IUV is at the forefront in order to guarantee this process of change, together with all the players who are part of this system.