The many external pressures on packaging technology providers – environmental, consumer demands, fluctuating price points – bring many challenges but also opportunities to adapt. Victoria Hattersley speaks to representatives from Mettler-Toledo and Fortress Technology to find out how this relates to the weighing & inspection sector.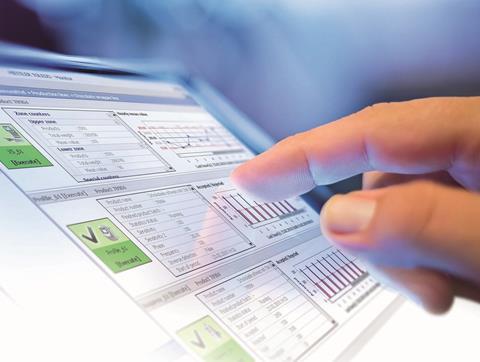 When we think about increasing efficiency and reducing waste along the supply chain, weighing & inspection technologies may not be the first thing that springs to mind. But they're just as important a part of the equation as the materials we choose, the shipping solutions we employ and everything else that goes in to creating more sustainable production and consumption models.
In fact, according to the Data Bridge Market Research report, 'Global Weighing and Inspection Market – Industry Trends and Forecast to 2028', the weighing and inspection market is expected to witness market growth at a rate of 6.1% in the forecast period of 2021 to 2028.
Convenience food is a growing market, accentuated by rising costs of living around the world that are prompting consumers to go out less and eat at home. Interest in plant-based food products is very much on the rise, and this goes alongside a growing interest in wellness and fitness. This latter, in turn, is a strong driver for demand for pharmaceutical products. In all of these booming industries, inspection technologies have a key role in play in quality and safety control.
'Meeting consumer expectations'
Today's consumers are certainly demanding. And we can talk about 'trends' but the reality is that sometimes these change so fast it can be difficult for producers to keep up. Consumers are used to a level of flexibility and speed of delivery that has never been seen before. It's also fair to say that they are more environmentally conscious and the majority would want the products they buy to reflect this.
The weighing & inspection industry has a key role to play when it comes to meeting these consumer expectations. One way the sector is addressing this is through the development of combi-systems. These are growing in popularity as they can provide users with a range of functions all in one place. We have seen a few examples of such systems – two of which are offered by the companies we spoke to for this piece.
The Raptor range from Fortress Technology Europe combines metal detection, checkweighing and X-Ray. Meanwhile, Mettler-Toledo says its flexible combination machines based on the company's C-Series modular system frame provide multiple product inspection technologies within a single, compact footprint.
"Metal detection and X-ray inspection can be combined with checkweighing, while triple combination systems are also available, including vision inspection," says Rob Rogers, Senior Adviser for Food Safety & Regulation, Mettler-Toledo Product Inspection. "Modularity is another part of the solution, allowing companies to invest in future-proofed inspection machines that can develop as the demands on their own business do."
'The importance of software and data sharing'
Smart, automated technologies such as those mentioned above represent the future of packaging technology – whether through remote monitoring and servicing, digital track and trace, automated setup or even using augmented reality to diagnose and repair equipment more quickly and efficiently.
"Increasingly, smart also means the advances we have been able to make in the algorithms that enhance the sensitivity and effectiveness of inspection technology," says Rob Rogers. "A prime example of these 'smart' developments is the M30R Series metal detection systems, which are powered by new SENSE™ software, always learning and optimizing the metal detector's operation. We believe SENSE™ to be a game-changer in the metal detection field. SENSE™ acts much like a human brain, commanding the neural network within these systems."
Indeed, the importance of software and data sharing cannot be stressed enough. In a digitalized era where security and traceability matter more than ever, correct use of data can make manufacturing and packaging processes more transparent which means every actor in the supply chain – from the raw materials to end of life – is accountable for their actions.
And while there are understandable fears about cybersecurity, digitalized data may well actually score higher than paper records in many ways. "Not only can manually collated information be incorrectly recorded, forgotten or lost, results can also be deliberately falsified. If food processors cannot prove when and where inspection of their products took place, there's a risk that they'll be unable to demonstrate HACCP compliance and could be forced to re-inspect an entire batch. This not only slows down production, at worst it could trigger a product recall."
"We are entering a new Internet of Things (IoT) era where everything that can be connected will be connected," says Phil Brown, Managing Director of Fortress Technology Europe and Sparc Systems. "Knitting together the extraction of data and bridging the gap between machines and humans will help predict rather than react to all types of production scenarios."
External pressures
All of the above will be key to addressing the growing number of external pressures facing FMCGs and packaging manufacturers. The most pressing of these is of course the need to improve environmental performance and reduce waste. Rob Rogers explains how inspection technologies can help address this
"Such technologies can help improve a manufacturer's environmental performance by cutting down unnecessary waste on the production line. Early detection of a problem leads to fewer products or packs having to be thrown away, fewer good products needed to make up the shortfall, easier reworking and less chance of further contamination or damage further downstream."
Fortress's above-mentioned Raptor machine has, the company says, been designed to minimize energy consumption. "Whereas some food X-ray machines require cooling systems, such as fans or air conditioners, the Raptor X-ray pulls in fresh air and uses a more energy efficient fan generator to circulate air through the cabinet," says Phil Brown.
Another issue facing the FMCG sector today is that of rocketing food prices and ingredient shortages, caused in part by poor harvests but also ongoing socio-political upheavals – such as the one currently underway in Ukraine.
"This is especially pertinent for the bakery and cereal sectors," continues Phil Brown, "which are trying to absorb rocketing flour price increases. IMF reports suggest that between April 2020 and December 2021, the price of wheat increased by 80%. Production bottlenecks, weather-related incidents, subsequent shortages and increased freight costs, combined with the conflict in the Ukraine look set to push weight prices even higher in coming months."
Equally vital as waste reduction is the performance and reliability of production equipment. This can typically be measured by calculating the Total Cost of Ownership – the purchase price of an asset combined with the cost of operation. But Rob Rogers also points out that another metric is increasingly being used to measure the overall productivity and effectiveness of the production line is the Total Delivered Cost (TDC).
"TDC is more comprehensive as it also includes operational costs such as the physical product, packaging, labour for production and quality checks, waste product and packaging, and transport. All inspection technologies can positively influence the TDC by reducing unnecessary waste, minimising false reject rates and enabling reworking of products and packaging."
The impact of COVID
It would also be remiss not to mention the role that the COVID-19 pandemic has played which has brought, among many things, food safety concerns. "With convenience meals, there can be more than eight production steps between sourcing ingredients to packing, and more than five different product types included in an individual meal," says Phil Brown. "This increases the risk of metal and plastic contaminations. Intrinsic contaminants are common in protein ingredients, such as bones or teeth from fish, meat and poultry. They can also occur in fresh produce, for example fruit and vegetable pips or eggshells. Most of these are metal detectable."
The well-documented e-commerce boom post-COVID has obviously increased demand for more efficient and flexible inspection systems along the supply chain. And there has, of course, been a significant jump in demand from the pharmaceutical sector; once the vaccines had been approved, mass production of jabs has required highly sensitive weighing and inspection, delivered under pressure. Mettler Toledo is just one company whose systems have played a part in delivering these life-saving doses.
Future market drivers
The above is a brief picture of the sector as it stands today. In future, the market for weighing and inspection technologies will continue to be driven by consumer trends such as the growing need for on-the-go packs and awareness of the importance of sustainable practices and ethical food sourcing. Phil Brown says that Fortress is also anticipating yet further expansion in the weight management and wellness sectors, particularly for checkweighing solutions.
"Globally, the weight management market is projected to grow at 8.6% CAGR in the next five years. Here, absolute weight uniformity is non-negotiable. It is fundamental to authenticity, product integrity and brand protection. If packaging states a snack bag has 100 calories, the tolerance cannot deviate by more than 0.5 grams."
Finally, when it comes to the specific technologies themselves there seems to be a consensus that the X-ray market will continue to expand. This may come down in part to the availability of more affordable X-ray inspection solutions, although as Phil notes, "in our experience, this reflects the wider adoption of all inspection technology. Previously, metal detection and X-ray innovations were often pitted against each other. Yet, as food processors strive to curtail rising food prices through widespread adoption of automation and sourcing ingredients through different suppliers, the contamination risks have risen incrementally. The threat posed by a recall and enhanced quality control is certainly driving wider adoption of both X-ray and metal detection." So while X-ray will grow, he "doesn't necessarily believe one will necessarily supersede another."
What we can conclude from the above is that the widespread adoption of automation and digitalized solutions to meet the demands of today's time-poor and tech-savvy consumer was already well underway, but it has certainly been exacerbated by global events such as the worldwide pandemic. As we have learned from our industry representatives today, it is those companies that are embracing these trends that are reaping the rewards.
As Charles Darwin never said: "It is not the strongest of the species that survives, nor the most intelligent that survives. It is the one that is most adaptable to change."