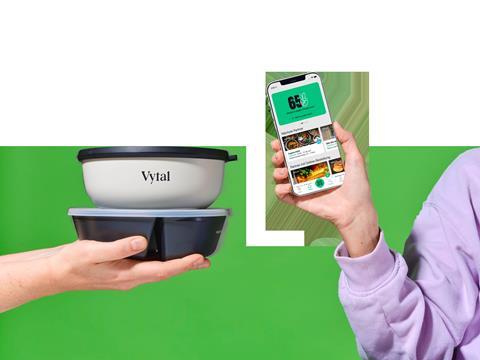 As part of our Sustainability Awards Finalist Interview series we spoke to Dr. Tim Breker, founder of Vytal about its tech platform for reuseable packaging, nominated in the commercialized Driving the Circular Economy category.
You're a finalist in the Sustainability Awards 2023. Congratulations! To start off, could you summarise your entry, in less than 50 words?
Vytal offers an operating system for B2B2C [business-to-business-to-consumer] reusable packaging. Starting with delivery food and to-go consumption, thousands of gastronomists and hundreds of thousands of registered app users replace millions of single-use containers every year. Vytal achieves a return rate of 99% and an average return time of less than 5 days.
Why do you think the judges were impressed with your entry? Tell us about what is innovative about your project and/or about its impact on packaging sustainability.
Vytal's digital and deposit-free reusable packaging platform operates more efficiently than the well-established German beer bottle deposit system. Due to the serialization of containers Vytal achieves an unmatched economic and environmental efficiency. Its best-in-class tech product makes Vytal one of the few reuse systems for takeaway that scaled quickly to a significant size.
The Vytal app is available in ten languages and with more than 500,000 registered users, it has been downloaded more than all other reuse apps combined globally. Across 12 countries, large partners such as Compass, SV Group, Aramark, KFC, Domino's, PizzaHut and Vapiano as well as Amsterdam's Sla and Spaghetteria trust Vytal's proven reuse system.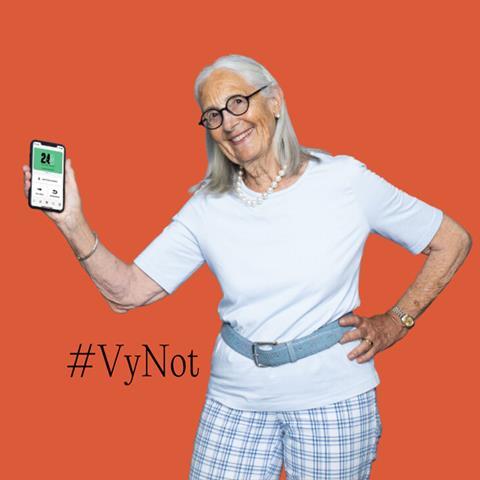 How has your innovation/initiative been received?
In the beginning, most of the people we talked to about Vytal thought we were crazy. Reusable lunch boxes were already available and it took some time for people to understand that we are not solving the problem of too few reusable food containers, but the problem that they were never there when people wanted to use them.
Now, the advantages of tracking individual containers with QR codes and/or RFID chips is well-recognized in the industry. Especially in the canteen segment it was fascinating to see how quick the offering of Vytal moved from being a differentiator for large, fast-moving caterers to becoming a market standard across the industry.
You're shortlisted for the Driving the Circular Economy category. What do you see as the key demands and challenges in relation to circularity in packaging?
I think we can all acknowledge the fact that transitioning from the linear to the circular economy is a tough challenge. At the same time, there truly is no alternative for us as the planet's resources are highly limited. For me, it's most important that the packaging industry respects the waste hierarchy and develops solutions accordingly.
We need to prioritize reduce over reuse and reuse over recycling. It totally fascinates me that we are already in R&D projects regarding the refurbishment of reusable food containers to extend their lifetime as reusable packaging even further. Recycling really is the last option, and we need to stop suggesting to people that packaging is recycled or even composted just because that's theoretically possible.
Let's not act with an attitude that we can do everything that's not forbidden by regulation to maximize short-term profits on the back of everyone. Instead, let's respect the resources of this planet with our children and grandchildren in mind by engaging in long-term economic thinking and applying common sense, also known as the waste hierarchy.
What do you think are the main opportunities in this area or what future innovations do you predict in this area?
In addition to the refurbishment of reuseable packaging, the implementation of circularity for reusable packaging as well as for clean(ed) waste streams of individual materials will increase massively, thereby offering lots of opportunities for innovation and economic value creation.
Based on those innovations we will also see circular business models evolve where ownership of materials is not transferred. Instead, material-as-a-service models will evolve on top of existing packaging-as-a-service models. Last but not least, I predict a lot of innovation around digital consumer engagement, for example by connecting (reusable) packaging with smartphone, AR and VR applications.
The winners of the Sustainability Awards 2023 will be announced at the Sustainable Packaging Summit, which takes place in Amsterdam on 14-15 November. The Summit mobilizes leaders of the FMCG value chain, policymakers, NGOs, recyclers and investors to collaborate, remove barriers and identify opportunities on the road to sustainable transformation.
To learn more or register, visit https://www.packagingsummit.earth/amsterdam2023/.
If you liked this article, you might also enjoy:
The L'Oréal approach to packaging sustainability
What steps is Apple taking to make its packaging more sustainable?
How did Brazil achieve its 100% aluminium can recycling rate – and can it be replicated in the EU?
Experts have their say on the EU's Packaging and Packaging Waste Directive revisions