Serialization, as most readers of Packaging Europe magazine will be aware, entails assigning unique markings on the packaging design of each product, which then allows it to be followed and tracked throughout its life cycle.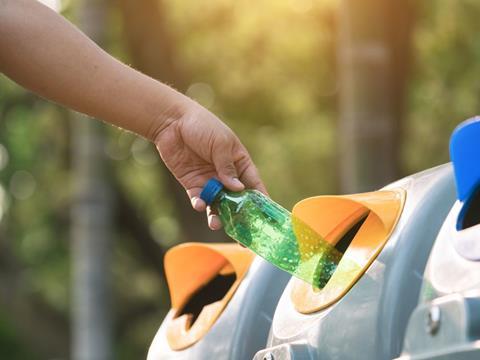 In this article, Elisabeth Skoda explores the potential of a technology that many of our readers will be familiar with in a different context, i.e. facilitating the sorting of waste in recycling plants within the framework of the Holy Grail 2.0 project – digital watermarks.
A recent report produced by Europol and the European Union Intellectual Property Office, the Intellectual Property Crime Threat Assessment 2022, highlights the fact that counterfeiting remains a big problem across a wide range of sectors. It states that counterfeit and pirated goods represent up to 5.8% of EU imports, corresponding to around EUR 119 billion in value. In 2020, around 66 million fake items were seized by authorities.
These statistics show that the battle with counterfeiters is ongoing. Thankfully, a wide range of technologies is available in the market in order to tackle this major challenge.
Zooming in on digital watermarks
Digital watermarks are covert designs repeated many times throughout product packaging artwork to provide a "secure and robust" means of deterministically identifying an item. They are connected to the cloud, and in this way, products digitized with digital watermarks can serve as a conduit to a repository of intelligence about a product's path and attributes and have a range of different applications.
Product digitization expert Digimarc has been providing digital watermarking solutions for sorting packaging waste within the framework of the Holy Grail 2.0 project, and the project was able to report on successful trials.
"As your readers have learned, Holy Grail 2.0 has already proven the effectiveness of digital watermarks in recycling. With an average detection rate of 99%, results from the recently completed semi-industrial trial have demonstrated that digital watermarks perform well across all tested categories of plastic packaging material in conditions representing routine industrial operations. Even in harsher conditions – with higher belt speed and severe soiling and crushing – digital watermarks maintained performance," says Ken Sickles, Chief Product Officer, Digimarc.

Hidden in plain sight
Digimarc's digital watermarking is the science of 'hiding' information about an item in the item itself – or said more technically, a digital watermark is a low contrast pattern printed all over packaging that is imperceptible to the human eye. The digital watermark can carry any number of data sets – giving that item a digital identity.
Mr. Sickles points out that Digimarc's technology can provide the benefits of product digitization beyond improved detection of plastic material at recycling facilities.
"Our watermarks connect a product to the digital world. They are also covert, which means they can support a lot of use cases that visible symbology cannot. With our acquisition of EVRYTHNG earlier this year, Digimarc can now seamlessly connect physical items to an aggregated collection of information in the cloud, either through our covert digital watermarks, or other forms of digital symbology, such as QR codes or NFC tags. By giving every product a digital identity – a digital twin – in the product cloud, brands can ensure product authenticity, identify fake products and/or counterfeits, detect diverted goods, as well as provide consumers with dynamic, contextualized experiences."
Supply chain insights
Without a singular source for product data, companies can lack actionable intelligence about product attributes.
"Digimarc's Brand Integrity solution gives brands and their customers more sophisticated and flexible ways to verify the authenticity of products by assigning each product unit a serialized digital identity that can be tracked in the product cloud and accessed through a variety of on-package digital triggers, including digital watermarks".
This combination of digitized products and cloud-based data makes the process of authenticating items more accurate and scalable than traditional physical authentication measures.
Product traceability across the global supply chain is increasingly essential for consumer brands and food manufacturers to promote consumer safety, mitigate risk and gain real-time insight into product locations in warehouses and distribution centres.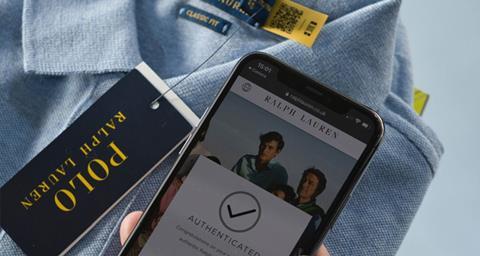 "Sophisticated counterfeit schemes expose companies and consumers to inferior products. Watermarks for packaging support this business needs with batch-lot and item-level traceability by applying serialized or custom identifiers and additional data to product packaging," says Mr. Sickles.
The technology can deliver new intelligence at every step in the product journey, which allows businesses to gain valuable information.
"The technology is being used in the apparel industry by brands such as Puma and Ralph Lauren to provide supply chain insights, boost brand protection, and engage customers along the product lifecycle. For the packaged goods industry, we enable end-to-end tracking of serialized items, cases, pallets, batches, and raw materials for compliance and inventory management. In addition, giving every product item a digital identity in the product cloud provides brands with an owned-media channel for direct-to-consumer engagement and the delivery of contextualized experiences. Consumers simply scan the code on the product's packaging or label with their smartphone to receive valuable product information and personalized experiences," he adds.
It's all about the data
Digimarc has recently partnered with Sealed Air to bring product digitization to markets like food proteins, e-commerce fulfilment, industrials, and consumer goods at scale through smart packaging. The aim is to enable consumers to confirm product authenticity, access product origin and provenance information, and verify critical sustainability information.
"Smart packaging allows every product to be 'born digital' at the time of manufacture. By giving every product item a unique digital identity in the product cloud, brands can realize the benefits of product digitization, such as ensuring a product's authenticity, improving a product's circularity, powering a smarter supply chain, and opening an owned-media channel for direct-to-consumer engagement and the delivery of contextualized experiences. At the same time, brands receive real-time data intelligence to drive future sales, marketing, and other key business strategies."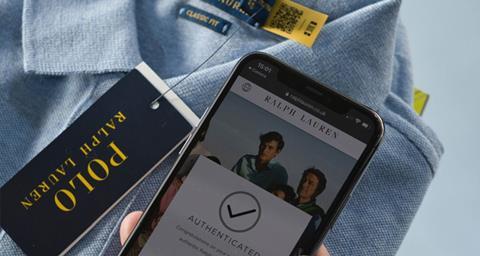 Looking to the future
Mr. Sickles sees "endless" possibilities for the technology going forward and believes that product digitization will be a crucial enabler as companies around the globe continue their digital transformation journeys.
"Our digital watermarking technology works on physical and digital products. Since our digital watermark can provide a unique digital identity for a product in both physical and digital worlds, this allows companies to provide a seamless customer experience across both worlds. For example, imagine viewing a dress that has been digitized with our watermarks with Augmented Reality glasses as you walk down the street. With a simple tap, you can learn where to buy that dress, and how much it will cost. Once you have purchased the physical dress, you can outfit your digital avatar with the dress in a virtual setting. The opportunity goes beyond consumer experiences of course, and there are many opportunities in industrial, scientific, medical, environmental, and agricultural use cases."