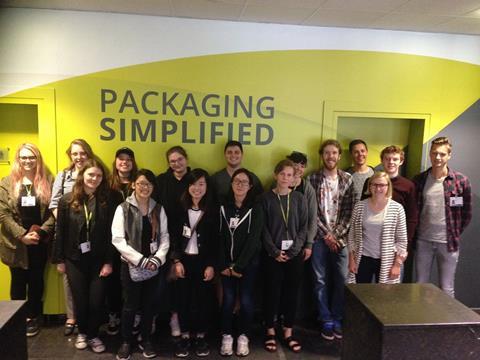 An international experience
The Arteveldehogeschool has opened the Honours Class to its educational partners from abroad, bringing peer-to-peer learning and exchange of best practices to an international level. The 2017 Class had the pleasure of welcoming students from the University of Ljubljana in Slovenia, Linköping University in Sweden, and both Seneca College and Ryerson University in Toronto, Canada.
Students in the academic year prior to graduation are welcome to apply for one of the 20 Honours Class seats. To be accepted, students must have a mastery of Adobe® Creative Suite applications and a general understanding of prepress production steps, processes, and functions. Students who are approved for the program will be invited to complete and submit preparatory work in order to fully prepare for the program.
Luc Berth, lector at the Arteveldehogeschool and mentor of the Honours Class concludes: "The Honours Class 2017 has ticked all the boxes: the students have deepened competences relevant for a competitive and rewarding career in the packaging industry. They learned how to cooperate in an international context and have exchanged knowledge and best practices in an open and friendly atmosphere. The Honours Class is a great platform for both technical as well as cultural and social experience-based learning for our young and ambitious students."
More info: