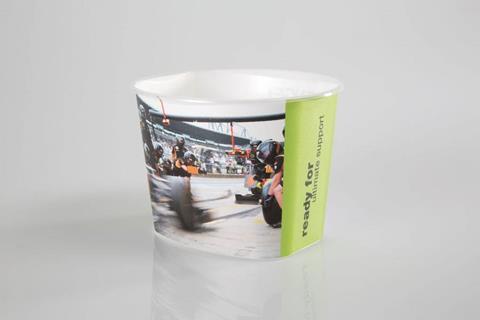 Optimum efficiency, maximum performance and consistent quality: ENGEL, the Austrian injection moulding machine manufacturer and system expert, will demonstrate how flawless interplay between injection moulding machine, automation, mould and application technology can reconcile these demands cost effectively and sustainably at Saudi Plastics & Petrochem.
The event takes place in Riyadh, Saudi Arabia, from 21 to 24 January 2018, in conjunction with Saudi Print & Pack. ENGEL's information stand will focus on innovative products and applications for the construction, logistics and packaging sectors.
The injection moulding industry of Saudi Arabia is making a strong comeback for Saudi PPPP 2018 thanks to some innovative products and applications. Investment was halted in many areas following the collapse of the oil price in 2014. However, new orders and fresh growth are emerging as the year comes to a close. "The worst is over," says Andreas Leitner, Sales Director Middle East at ENGEL. "We are holding more discussions with customers over new product ideas that will actively assist with local value creation and stimulate the economy. Saudi PPPP 2018 will give this development greater impetus." Three areas in particular will benefit from the upturn: the construction industry, logistics and the packaging sector.
New products driving infrastructure projects
In the construction industry, for example, electrofusion fittings for use in gas and water networks are among the innovative products driving sales for processing firms. Typical of this fitting type are integrated heating elements; after being installed in a pipeline system, they are temporarily charged with electricity to materially bond the pipe ends. This results in highly secure and durable connections that do not require seals.
To manufacture electrofusion fittings, heating elements are overmoulded with thermoplastics, which generally requires two injection moulding steps. This means inserts and pre-moulded parts must be handled carefully; moreover, the moulds are very large owing to the complex component geometry. To facilitate highly efficient and cost-effective production despite this, tie-bar-less injection moulding machines of the victory series are preferred for such applications. Even in high clamping force classes up to 5,000 kN, ENGEL designs its victory machines with tie-bar-less clamping units.
Since the mould mounting platens of tie-bar-less machines can be used to the hilt, it is possible to fit very large and complex moulds on relatively compact machines, which minimises both investment and operating costs. A second efficiency factor is automation as robots can access the cavities directly from the side without having to negotiate obstacles; thirdly, the high process stability which is ensured by the tie-bar-less clamping unit design helps to maximise overall efficiency. The patented force divider enables the moving mould mounting platen to follow the mould exactly parallel while clamping force is building up and ensures that the clamping force is evenly distributed across the platen face.
ENGEL victory machines are fitted with the ecodrive servohydraulic as standard. This cuts the energy requirement by 30 to 70 percent in comparison with conventional hydraulic injection moulding machines, depending on the machine size and application.
Plastic pallets for greater sustainability
The trend towards sustainable products and manufacturing concepts is especially clear in the logistics field, where plastics and petrochemicals companies have redoubled their efforts to dispense entirely with wooden pallets in the region. According to current surveys, raw materials manufacturers alone in Saudi Arabia require 14 million pallets annually. To produce these from wood, 700,000 trees would be needed, which Saudi Arabia does not have; however, polymer pellets are produced locally. Companies cannot reconcile importing large quantities of wood with their environmental protection commitments, especially when this would also involve treating wood pallets with pesticides and fungicides. By contrast, plastic pallets require no environmentally harmful chemicals; they are neither hygroscopic nor flammable, have no sharp edges and cannot splinter, which makes for simplified customs clearance in many countries.
To make these pallets lighter than wooden pallets – as well as more stable and rigid – ENGEL draws on a wide spectrum of technologies and materials together with system partners and raw materials producers. For injection moulding machines, the low MFI values of the materials used present a particular challenge. With their very high box power output and high quality screws, compact ENGEL duo double-platen machines are ideally equipped to meet this. As a producer of system solutions, ENGEL has the ideal robots for pallet production in its range. With its demoulding stroke of 3,000 mm and range of 3,550 mm, the viper 120 has a load-bearing capacity of 120 kg.
Ultimate efficiency for caps and closures production
The packaging sector was least affected by Saudi Arabia's economic crisis, yet new technologies are accelerating market developments in this area as well. The focus is on continued optimisation of production efficiency in the manufacture of beverage caps as well as thin-wall packaging for the food industry.
At its stand, ENGEL will use sample parts and videos to illustrate the strong potential of integrated system solutions. For example, an e-cap 380 injection moulding machine with a 96-cavity mould is used to produce 26 mm caps of HDPE, including tamper band, in a cycle time of under 2.5 seconds and with total energy consumption of less than 0.7 kWh/kg. Alongside the all-electric injection moulding machine, peripherals deliver an important contribution to such outstanding overall efficiency: the new TWIN flying closure system is used, for example, enabling IMDvista to meet another challenge in the manufacture of beverage caps. Newly produced caps generally undergo camera inspection on a conveyor belt, which means the top side of the cap cannot be recognised by the cameras. The new technology lifts the caps by means of an air current, enabling them to be inspected from above and below without extending the processing time.
The e-cap injection moulding machine, which ENGEL has tailored to the needs of caps production, accounts for just 0.42 kWh/kg of the total energy consumption of 0.7 kWh/kg. "Now that beverage caps have reached their lightweighting minimum in terms of geometry, they are placing greater demands than ever on the precision and repeatability of injection moulding machines," points out Leitner. High-performance servo direct drives are responsible for the outstanding precision and process stability of e-cap machines, ensuring the required plasticising capacity and the highest possible number of usable parts even when high-strength HDPE materials are used with an MFI of well below 2 or even 1 g/10 min. Additionally, its increased ejector force and clamping force ensure very fast cycle times. Despite such impressive performance, the e-cap requires very little energy and cooling water, even in high speed operation. "As far as caps production is concerned, there is a definite trend towards all-electric machines," says Leitner. "The e-cap machine is now firmly established in Saudi Arabia."
Enhanced quality and cost effectiveness for thin-wall packaging
More and more food packaging is being locally produced in Saudi Arabia. Lightweight food containers are driving the trend, which stems from a desire to be more independent of imports.
Manufacturers of thin-wall containers are increasingly turning to integrated system solutions to ensure high levels of both quality and cost effectiveness. These solutions are often based on the all-electric ENGEL e-motion injection moulding machine, which offers cycle times of well under 3 seconds and injection speeds in excess of 500 mm per second. The closed system for toggle lever and spindle guarantees optimal, clean lubrication of moving machine components at all times and meets the stringent hygiene standards of the food industry.
One focus of the ENGEL information stand will be the integration of IML solutions: with in-mould labelling, it is possible to produce highly decorative and ready-to-use packaging in a single injection moulding step. New automation concepts of the kind developed by ENGEL partner BECK automation promise ample flexibility in the production of small batch sizes.
Integrated system solutions enhance competitiveness
"Our top priority is to give our customers a competitive edge," stresses Andreas Leitner – and expertise in automation and system solutions is key to this. "We can only exploit the maximum quality and efficiency potential by coordinating all the components in a manufacturing cell from the outset while taking account of the individual requirements of the customer." In addition to injection moulding machines and automation, ENGEL system solutions can include upstream and downstream process steps, moulds, quality assurance systems and software solutions for digitalisation and networking. As the general contractor, ENGEL has the overall responsibility for the system, and this includes components that are implemented in collaboration with partners. This reduces the number of interfaces and can speed up project planning and the commissioning of new production solutions in many cases.
ENGEL joins with partners in Riyadh
Around the world, ENGEL works with partner companies that are also leaders in their fields. Three of these partners will be making a joint presentation with ENGEL in Riyadh. The Swiss mould maker Otto Hofstetter specialises in meeting the needs of the packaging industry; the company is one of the world's leading suppliers of moulds for thin-wall container production. BECK automation, also from Switzerland, makes fast extraction robots and automation devices for high performance applications in the injection moulding industry; the company is also a pioneer in the IML area. The third partner, IMDvista, is another Swiss high-tech business with a focus on testing systems. IMDvista solutions are deployed around the world for the inline quality control of caps and bottles, for example.
ENGEL, Otto Hofstetter, BECK automation and IMDvista have successfully completed several projects in partnership and possess a wealth of experience in Saudi Arabia. Throughout the trade event, experts from the four companies will be on hand to field specific enquiries and provide initial appraisals of new projects on the spot. ENGEL at Saudi PPPP 2018: Hall 2, stand 504.2
More info: