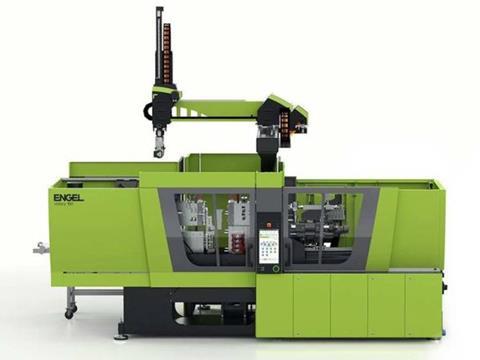 Highest quality and highest efficiency – at NPE2018 from May 7 to 11 in Orlando, Florida, with multiple, exciting injection molding applications, ENGEL will prove that this does not have to be a contradiction in terms.
In order to secure a decisive advantage for its customers in the automotive, teletronics, technical molding, packaging and medical industries, the injection molding machine manufacturer and systems solution provider relies on innovative technologies, tailor-made production concepts, and intelligent controls.
From individual injection molding machines to highly integrated production cells, ENGEL delivers tailor-made solutions to the injection molding industry. Developing customer-specific solutions requires more than technological know-how. It relies on understanding and efficiently implementing the customers' individual requirements. To achieve this, ENGEL aligns its industry expertise in five business units, and this not only at its headquarters in Austria. Three years ago, ENGEL Machinery Inc., based in York, Pennsylvania, appointed dedicated business unit managers for North America, and has since then continuously reinforced its local industry know-how as well as application technical capacities. "The feedback of our customers is excellent. The most recent successes confirm that we are on exactly the right track", reports Mark Sankovitch, President of ENGEL Machinery Inc., ahead of the NPE2018. "We can respond to the requirements and requests of our customers in the various industries even faster, and provide them with more targeted support in solving their very individual challenges. As a systems provider, we are increasingly accompanying our customers throughout the entire life cycle of the machines and systems – this is the trend that we are addressing with the new structure."
From automotive to technical molding, to teletronics and on to medical and packaging: Each industry presents its specific challenges, even though the principal trends may be the same. Process integration and automation are continuing to gain importance in North America. At the same time, the producers have increased their focus on the topics of digitalization and networking. What these trends have in common is that they result in more quality, efficiency and cost-effectiveness, but also in a higher complexity of production processes." As a systems solutions provider, we ensure that even complex processes can be easily and securely controlled", states Sankovitch. "This will be clearly represented by the exhibits at our trade show booth."
Packaging: Production efficiency at its peak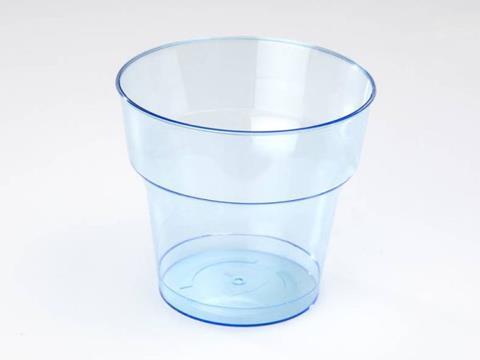 Highest degree of efficiency with the best quality and shortest cycle times. This is the daily challenge that the manufacturers of beverage caps face. For the production of 26 mm caps with tamper-proof bands made from HDPE, ENGEL is presenting a state-of-the-art solution at the NPE. During the five days of the show, the production cell will run at a cycle time of two seconds, and also achieving outstanding energy efficiency and the highest degree of process consistency.
At the core of the highly-integrated solution is an all-electric e-cap 2440/420 US injection molding machine, equipped with a 96-cavity mold by z-moulds (Austria). On the periphery, ENGEL integrates a dry-air system by Eisbär Trockentechnik (Austria), and an optical inspection system by Intravis (Germany) into the overall concept.
To combine minimal energy consumption with outstanding process consistency and precision in the production of beverage caps, ENGEL relies on the all-electric high-performance machines of the e-cap series, which, with clamping forces of 120 to 460 US tons, were developed specifically for this market segment. With their high-performance servo-drives, the e cap machines ensure the required plasticizing capacity and maximizes part production quality even when using the new high-strength HDPE materials with an MFI significantly lower than 2 or even 1 g/10 min. "Geometrically, beverage caps have reached their lightweighting minimum", clarifies packaging expert Jon Kelm, "while simultaneously placing higher demands on precision and repeatability." In spite of its impressive performance, the e cap uses very little power and cooling water, even at high speed. The increased ejection and clamping forces help to achieve very short cycle times.
Highest performance for thin-walled containers
At the NPE2018, ENGEL packaging is represented with a total of two integrated production cells. At its exhibition booth (South Hall, Booth S27009), Campetella Robotic Center from Italy is producing airline cups in thin-wall technology on an all-electric ENGEL e motion 740/240 T US injection molding machine using a mold produced by Fostag (Switzerland). The cups are removed from the mold with the help of high-speed automation, and packed immediately after injection molding.
With cycle times significantly below 3 seconds and injection speeds of more than 500 mm per second, the all-electric machines of the e-motion series are being increasingly used for the production of thin-walled containers. The closed system for toggle levers and spindles guarantees optimal, clean lubrication of all moving machine components at all times, thus complying with the strict hygiene requirements of the food industry.
ENGEL at the NPE2018: West Hall, Booth W3303
More info: