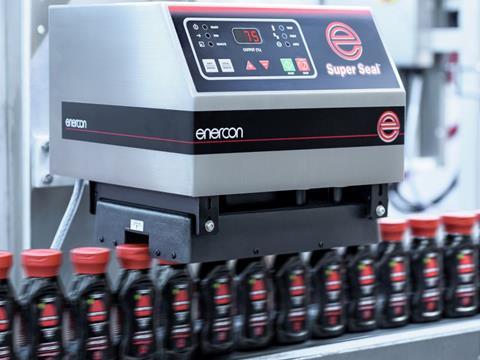 A leading range of induction cap sealing machines will be on display tomorrow at a major packaging exhibition in Madrid. Easyfairs' Empack exhibitions opens its doors at Feria de Madrid on Tuesday.
The annual, two-day event brings together over 400 companies focused on packaging solutions – from material, equipment and technology to design and marking techniques.
Among the exhibitors returning to the show is Enercon Industries Ltd, the global leader in induction cap sealing systems. Its machines are responsible for foil sealing billions of capped containers across the world every day. Paul Bennion, Sales Executive for Enercon Industries, commented: "Induction cap sealing is the way forward for manufacturers seeking a more reliable, secure and aesthetic seal, for benefits such as leak prevention, tamper evidence, cost reduction and shelf life extension."The exhibition gives visitors the opportunity to meet with Enercon's experts and take advantage of its over 30 years' experience in induction cap sealing. Visitors will have a chance to take part in live demonstrations and witness the many benefits of induction foil sealing.
Mr Bennion added: "We welcome visitors to our stand - F26A – to witness for themselves the simple process of induction heat sealing and the many benefits it can bring to products."
The global leader in induction cap sealing will be found on Stand F26A alongside its Spanish distributor Quatropack. Entry to the show is free if visitors register online, or tickets onsite cost 30€.
The show runs from Tuesday, November 7 to Wednesday, November 8. Doors open at 9.30am and close at 6.30pm.
More info:
http://www.easyfairs.com/empack-madrid-2017