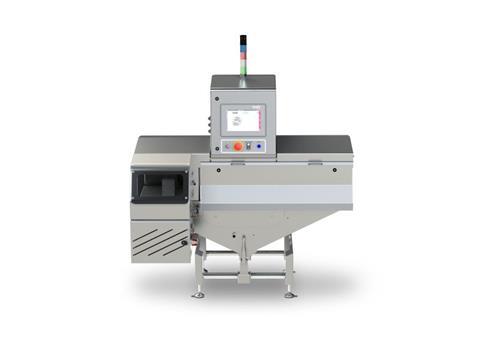 Eagle Product Inspection is exhibitng its newest range of x-ray and analysis technology at the combined MEAT-TECH and IPACK-IMA shows in Fiera Milano, Italy from 29 May - 1 June.
Eagle's systems are on display at MEAT TECH in Hall 2, Stand D18 and at IPACK-IMA in Parmacontrols S.R.L.'s Stand G35-H36 located in Hall 14.At MEAT-TECH, Eagle showcases its x-ray and fat analysis systems for the meat industry that provide superior detection and rejection of physical contaminants, fat analysis and other quality and integrity checks. Those systems include:
- Eagle FA3 Series inline fat analysis for red meat that uses the third-generation refinement of Dual Energy X-ray Absorptiometry (DEXA) technology to discriminate between fat and lean portions of 100% of product throughput in real time providing better than +/- 1CL while simultaneously detecting and rejecting contaminants and verifying weight.
- Eagle RMI 400 x-ray inspection machine is designed for superior bone and contaminant detection in raw, unpackaged poultry and other meats that pose a challenge. The innovative infeed and out-feed conveyor reduces the number of surfaces product comes into contact, which, allows for quick and easy sanitation.
- Eagle Pipeline system specifically constructed to address inspection challenges posed by pumped meat products.During IPACK-IMA, which focuses on food and non-food processing and packaging, Eagle's Partner, Parmacontrols S.R.L., will demonstrate the new Eagle EPX100, a safe, simple and smart x-ray machine for the inspection for packaged foods and goods. Suitable for a variety of product applications across the bakery, confectionery, produce, ready meal, snack food, pharmaceutical and personal care industries, the EPX100 is an ideal solution for small to mid-sized manufacturers, contract packagers, seasonal operators and global companies looking to standardize their equipment.
"It is important for us to showcase a spectrum of detection technologies at the co-located IPACK-IMA and MEAT-TECH events, because these shows cover all aspects of food and non-food production and packaging," said Christy Draus, Marketing Manager for Eagle Product Inspection. "At a time when food safety, enhanced efficiencies and regulatory compliance are priorities in markets around the world, advanced detection and quality checks are pivotal for manufacturers who are looking to protect their brand reputation and conserve resources."
More info: