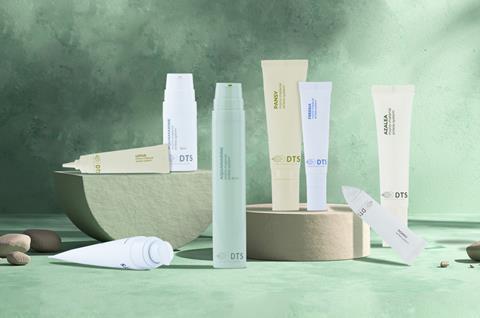 What is the importance of monomaterial solutions to recycling success, what are the key obstacles standing in the way of more widespread adoption, and what can we expect from the category in the coming years?
In a recent conversation Teresa Vargas Matos, DTS Europe's Marketing & Business Manager, let us know more.
To start with, could you give us a brief overview of DTS' approach to packaging sustainability? What are your company's key strategies and objectives?
Undoubtedly, the element of sustainability is one of the most intrinsic in our values. In each project we put forward, we develop it based on its sustainability and environmental impact. Sustainability is on the world's agenda and DTS Europe innovated in this parameter by presenting a complete range of 100% recyclable and monomaterial products.
We pioneered the design of monomaterial airless systems. These systems were developed and designed with high technology to maintain accuracy, functionality and take sustainability to another level when we talk about packaging for cosmetic products.
As I said earlier, we take sustainability very seriously, which is why we not only develop sustainable packaging, but also work locally with our community to reduce our carbon footprint aiming for carbon neutrality by 2050.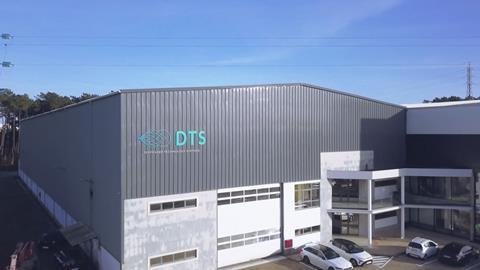 In this context, what role can monomaterials play?
Monomaterial products play a fundamental role and take a step forward in the sustainability and recyclability of packaging. A monomaterial packaging guarantees its recyclability, making the circular economy life cycle viable.
In monomaterial packaging, the importance and role of engineering made with eco-designs become fundamental for the sustainability of the circular economy, enabling recyclability in the recycling industries, reducing the amount of resin to just one, allowing the harvest, classification , separation and recycling within European levels and have all the necessary characteristics that guarantee the quality of the material after recycling, generating a high-quality PCR, fully integrated into the circular economy.
What are the main barriers and challenges for companies in terms of implementing monomaterial solutions?
It is really a challenge to manufacture monomaterial solutions, due to the guarantee of their physical stability, movements between components and preservation of tightness, all of this in contact with different types of formulations.
It is very difficult to develop a product made only with a resin, with few parts, light, simple to use and to recycle. Because making monomaterial packaging is our core, each new project we develop is a challenge, but we don't give up on it. In recent years our products have achieved excellent functionality, usefulness and sustainability, the result of intense teamwork between our R&D, Innovation and Sustainability departments which, after various tests and studies, resulted in the design of packaging recognized and certified as 100 % Monomaterial and 100% Recyclable.
How can we expect monomaterial trends to develop in the future – are there any specific innovations you think we should be keeping an eye on?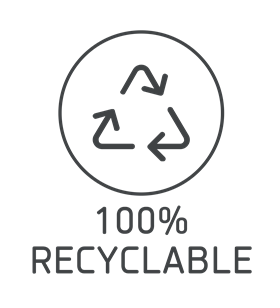 The trend towards the manufacture of monomaterial packaging and its integration by cosmetic brands in their lines is the market direction we are facing, and it is almost inevitable. For cosmetic companies to incorporate packaging with these characteristics and continue to maintain quality, reliability from the point of view of chemical and physical safety of the packaging and good visual appearance, it is necessary that this incorporated PCR be of high quality.
A monomaterial packaging generates a higher quality recycled material and safety, therefore, the higher the quality of the recycled material, the better quality the final packaging will have. A PCR of multi-material packaging generates a lower quality recycled material being more suitable for simpler packaging that does not require a high level of consumer experience.
Likewise with recyclability – are there any areas that you think will grow in prominence within the next few years?
All areas, but the new technologies of recycling and waste separation is one of the areas that we will see a clear evolution. But will it be enough?
We believe that a greater awareness of the real impact of our actions and the encouragement of each country to act locally and in the community to contribute positively to the reduction of the carbon footprint is also an area that will gain more notoriety in the coming years.