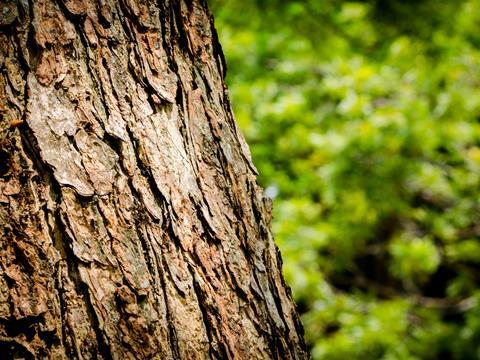 DSM has revealed a new range of plant-based resins for the packaging market that can be used in the creation of adhesives, primers, inks and topcoats.
The first iteration of the range, Decovery SP-6400XP, is a low-NoAH alkali-soluble acrylic copolymer dispersion with high clarity and flexibility. DSM says that it is particularly suited to adhesive applications, such as removable paper labels for bottles and domestic adhesives.
The company also says that its new solution has a "significantly lower" carbon footprint than conventional, oil-based alternatives, while also being highly flexible, meaning it can be deployed to adhere to a wide range of substrates.
It is clear to view, non-tacky to touch, and will adhere to a variety of substrates including glass and PET. At the end of its use, DSM claims that low-temperature wash-off properties make SP-6400XP less energy-consuming in the recycling process.
"With our Decovery resins we have enabled the transition to plant-based materials in the decorative, flooring, joinery, and furniture markets," says Tim Gratzke, marketing manager for Decovery at DSM Resins & Functional Materials. "This was only the beginning; the natural next step was to leverage our capabilities and experience to build sustainable solutions for packaging applications."
Jacqueline Revet, global marketing manager of DSM Resins & Functional Materials, adds: "People tend to appreciate the carbon-saving benefits of switching to, say, plant-based paints. But a lot of people are not aware of the difference that plant-based adhesives can make. When we reach the day when all adhesives are plant-based, we'll save the planet 15 kilotons of carbon each year – that's the equivalent of planting almost 250,000 trees for 10 years."
Revet also added: "Adhesives are just the start. Imagine the environmental difference brand owners and manufacturers could make if primers, inks, and topcoats on their packaging could be plant-based too."
Like DSM's other Decovery plant-based resins, SP-6400XP is made from ingredients such as tree bark and castor beans that are, according to DSM, sustainably sourced. The company also says that these ingredients have been carefully selected to ensure they do not compete with the food chain in any way.
As a result of their plant-based construction, DSM says that Decovery resins also contain zero-to-low levels of potentially harmful volatile organic compounds.