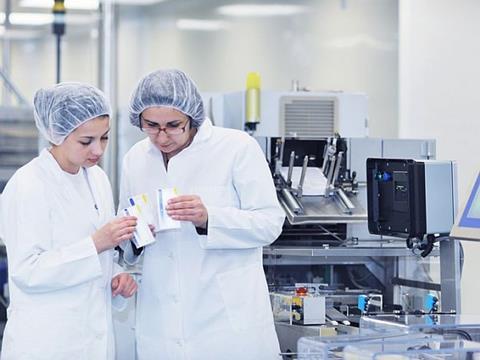 One element that is constant in serialized operations is coding and marking equipment, without which it would be impossible to operate in this sector, much less be compliant with DSCSA regulations. DSCSA requirements include the usage of Product Identifiers, so for producers it will be vital to check if existing equipment, mainly printers, are able to manage this new message standard.
It also means that some companies may have to evaluate a new coding solution, particularly if their current systems are not able to produce DataMatrix codes at speed. This will also add additional time to an already complex process, potentially writing a specific URS for the printing process, or printing and verifying processes, as code quality is paramount.
Through working with an expert supplier, one that can provide a wide range of printing technologies, producers will be able to define the best printing solution to comply with DSCSA, with the best quality, in a more timely manner.
There is much to consider that can be managed by your supplier, particularly where substrates and choosing the best system for your needs is concerned. Code2Carton, is a prime example of this in action. Videojet, for example, works with a specialist, external laboratory in charge of managing all wipe resistance, light fastness and water resistance tests, meaning the best printer/ink combination (for Thermal Ink Jet - TIJ technology) or the best wavelength (for laser) and the best ribbon (for Thermal Transfer Overprinters - TTO) can be certified and guaranteed compliant to DSCSA. The laboratory provides a formal report, which will allow producers to make sure all tested packaging materials (cartons, labels, Tyvek™) will receive the best solution in terms of both printing technology and consumables, to ensure the minimum grade requirement for at least five years after printing on production lines has commenced.
The smartphone generation
As with everything technological in the 21st Century, there is almost certainly 'an app for that' – and coding and marking is no exception. The Pharma Line app now gives manufacturers coding solutions for products at their fingertips. Various codes can be viewed on iOS or Android devices on a range of pharmaceutical packaging materials, each of which link to an extensive library of product related materials, such as case studies, white papers, brochures and videos.
This technology allows the process of selecting coding and marking equipment to begin even before first contact has been made with the supplier, and its intuitive nature means it is a simple process to locate and view the combinations that are most relevant and to get a real picture of how a code will appear before a single test has been run.
Regardless of what stage a manufacturer is at in terms of planning for DSCSA regulations, coding and marking will be an integral part of compliance. Engage now, discover what is possible through working with an expert supplier, and reap the rewards when the time comes to integrate the various elements of your serialization solution.