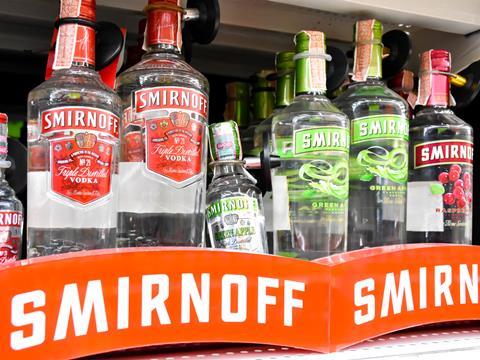 Diageo, the maker of Johnnie Walker, Smirnoff and Guinness, is celebrating the conclusion of its 2020 Sustainability and Responsibility Goals.
The company has cut greenhouse gas (GHG) emissions from its direct operations by 509,000 metric tonnes, delivering on its commitment to reduce absolute emissions by 50%.
Meanwhile, it has also reduced emissions by over a third (33.7%) across its total value chain, going beyond its original 30% target.
Diageo claims to have been among the first companies to set its GHG reduction targets in line with the principles of the Science-Based Targets initiative, and was an early adopter of absolute GHG reduction targets.
In addition to achieving its reduction targets, over 99.5% of the company's packaging is now recyclable, and its packs contain an average of 45% recycled content.
Despite these successes, Diageo wasn't able to achieve all of its sustainability goals. For example, it found reducing the overall weight of its packaging by 15% more challenging than expected, although it still managed an 11% reduction.
Ewan Andrew, chief sustainability officer, comments: "As we close our 2020 targets, we are incredibly proud of the progress we have made and grateful to our employees and selected partners who have helped us deliver transformational progress. Through our programmes, we have made a positive impact on millions of people, in communities all around the world.
"We have been agile and moved quickly to adapt to the global changes around us. We are excited about the decade of action ahead and will continue to lead the way, driven by the knowledge that our future success is intertwined with the success of the living planet around us."
In the coming months, Diageo plans to announce a new set of targets to help further support the delivery of the UN Sustainable Development Goals over the critical decade to 2030.