Date: Tuesday 6th June 2023
Time: 14.00 GMT | 15.00 CET
Event Overview
Using less plastic and more recycled content is among many stated company targets. Upcoming legislation (i.e. PPWR), will require the inclusion of 30% PCR across all plastic packaging, including flexibles. But the industry seems unable to efficiently and cost-effectively supply the required demand at scale.
Could Mono rPET films help meet these targets? 
Mono rPET offers excellent pack performance for 50-75% of household applications and represents the optimum in terms of material usage.
So far, PET hasn't been among the preferred materials for household applications, as its circular benefits over existing structures have never been a Unique Selling Point. Until now…
A recent LCA study and recycling tests have shown that Mono PET Films for household packaging:
Can be integrated into packaging portfolios without negative impact on pack performance or packaging line efficiencies

Reduce plastic and increase food-grade PCR content

Can efficiently be sorted and recycled through chemical monomer recycling, offering superior Film-to-Film yields

Offer significant carbon reduction compared to existing structures

Offer economic benefits once scaled
By integrating rPET into household flexible packaging portfolios, we could meet global reduction targets and simultaneously provide input for an efficient film-to-film recycling system.
Stop trying to fit a square peg into a round hole. Dare to think differently.
In this webinar, you will:
Gain insights into challenges of meeting carbon reduction and PCR targets with existing structures and recycling solutions for household flexible packaging.

Access new data (LCA) that shows mono rPET for household flexible packaging has significant environmental benefits over traditional structures.

Get inspired about how to integrate mono rPET into your household flexible packaging portfolio, and how this helps meet legislative PCR and carbon reduction targets.

Learn more about how monomer recycling is a best-in-class chemical recycling solution, and can provide you with a high-quality and stable supply of food-grade PCR.
Meet Your Speakers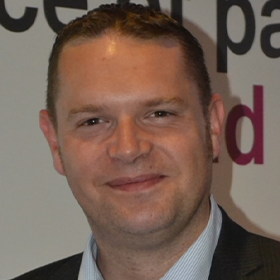 Steven Davies
Chairman, BOPET Films Europe
Steven Davies has over 25 years of experience in the PET films industry in a variety of sales, marketing and sustainability roles for DuPont Teijin Films. He is also the chairman for BOPET Films Europe, who argue that the balance of material properties and end-of-life options open to PET makes it an essential component of sustainable flexible packaging structures.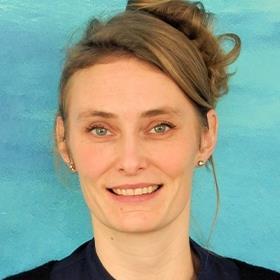 Rosemarie Wuite
Business Developer, Searious Business

For over a decade, Rosemarie Wuite has worked in sustainable development. She works with Searious Business, a social enterprise working together with major international brands to close the plastic loop in three impact sectors: (food)packaging, furniture, and consumer electronics. Rosemarie provides expert knowledge for decision-making and impact management and facilitates value chain collaboration ensuring efficient implementation of resource recovery projects across the globe.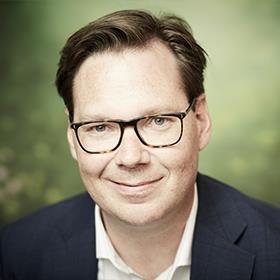 Maarten Stolk
Business Developer, Ioniqa Technologies
Maarten Stolk is Business Developer and has global responsibility for commercial partnerships within Ioniqa for over the last 4 years. He holds a Master Degree in Applied Physics & Physical Chemistry. In the last 13 years he has held various positions, like process technologist, key account manager, and global business development manager. Over that period, he has gained a broad experience in bringing innovation to the corporate industry, especially in the FMCG, Plastic Packaging and pharmaceutical industry.
About BOPET Films Europe

Discover more about BOPET Films Europe: bopetfilmseurope.com
BOPET Films Europe is a member-based trade association with twin aims of promoting the positive role BOPET films play in the European flexible packaging industry and sponsoring research aimed at boosting the circularity of our products and of the wider industry.