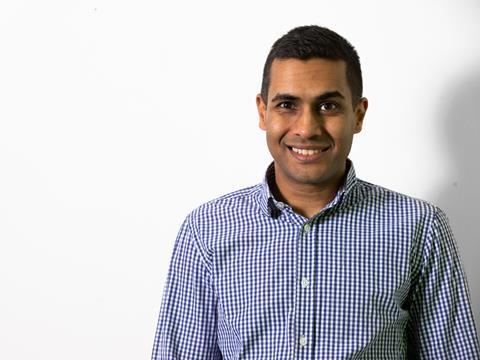 With 2021 well underway, e-commerce continues to thrive. Sujan Shah, CEO of Rocaba Packaging Limited and Carrier Bag Shop, looks into how this growth has affected innovation, personalisation, and sustainability in the packaging industry.
Over the last year, we have seen a multitude of changes from packaging buyers, from diversified supply chains which incorporate more local suppliers and distributors, to a greater emphasis on packaging as part of the marketing mix with brands aiming to replicate in-store shopping or hospitality experiences within their customers' homes.
The shift from physical to virtual has been accelerated by the pandemic and all organisations have been forced to adapt rapidly. There are a number of factors that have and will continue to impact e-commerce packaging in Europe. Ever-changing consumer needs, plus the affordability and access to the internet and smartphones, will all shape how we shop and how products are shipped and delivered.
Packaging innovation – demand in 2021
With so many brands forced to trade exclusively online under lockdown and with the service element taken away from many purchase decisions, there is an opportunity to maintain product costs through enhanced delivery and packaging options. This is not just about choosing more expensive or branded options, but also recognising all customer priorities such as delivery preferences or sustainability.
Over the last year, we have worked across many sectors to provide e-commerce packaging solutions. Almost all sectors have taken steps to advance their packaging in innovative ways, notably food and drinks companies which have incorporated hygienically modified materials for takeaways and take-out services. We have also seen these and other industries opting for paper packaging.
Food and drink isn't the only industry to be changing its ways. The beauty industry has had to focus on winning new customers in a remote world. With sustainability at the forefront of many customers' minds, companies are looking at reusable or refillable packaging to attract attention.
Indeed, a 2020 global survey by Accenture found that since the start of the pandemic, 60% of consumers were making purchase decisions based on environmental or sustainability reasons, so ESG and corporate responsibility for ensuring products are sustainable and ethical is no longer an added extra for most sectors.
Personalisation
With lockdown continuing into its thirteenth month, we have continued to see greater demand for personalised and branded packaging. Once a selectively used feature relegated to seasonal campaigns such as Christmas or Easter, branded packaging is now being promoted all year round, for example, with customers unable to see family and friends for so long, why not give them the opportunity to send a chocolate bar with their name on it? Or simply making sure a product arrives in branded packaging rather than a generic courier pouch or box.
Hotels and restaurants are adapting to life under lockdown with special offers and deliveries to their customers at home. For many, higher prices for what is usually a service-based product now have to be justified in other ways and packaging can be helpful when substituting the service or experience element of their product.
As a good example, we are currently working with a craft beer brand that supplies to pubs and restaurants. Due to heavily reduced demand, it has pivoted to supply direct to consumers and currently requires specialised, unique, and personalised packaging that reflects the brand value. For this product, e-commerce packaging represents 10% of the total product value, something that would have been unheard off in the pre-pandemic environment.
Sustainability
And what about a brand's ESG credentials? In an e-commerce world, eco-friendly packaging must play its part in any sustainability strategy. Many retailers we work with accelerated the process of looking at using renewable or recycled materials in 2020, which we expect to continue this year.
The need for packaging to be both recyclable and sustainable is gaining importance in a post-COVID-19 environment. Thankfully, many retailers have not paused on their efforts to enhance their eco-friendly packaging, but in fact, have increased the use of branding on their packaging to market the good work they are doing in this area.
The food and drinks industries will see these long-term effects more than others; whether customers are ordering more take away and delivery options or looking for sustainable alternatives to reusable cutlery and crockery, this trade will not only develop exciting branding opportunities but developments in the style of packaging itself.
There is no doubt that the changes we have seen in the last year due to the worldwide pandemic, have changed packaging rules forever. With online shopping habits shifted, companies are striving to be as innovative as possible with both the design and materials they use.