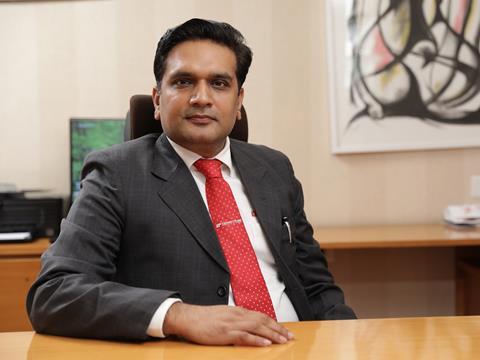 Libby Munford finds out how Cosmo Films has tackled the coronavirus pandemic with Mr Pankaj Poddar, CEO.
How has corona impacted your business?
We have been more fortunate to not have as much disruption in our business as some others, since we come under essential products. Currently, we are operating at almost 90 percent of our capacity.
Having said that, multiple costs like raw material, transportation, power and manpower are shooting up.
Has production been affected, or do you expect it to be?
Our production stopped for a few days after the first phase of the lockdown. Post getting approvals from the state and central governments, we started our production in full flow since packaging films are an essential item.
It is difficult to estimate whether production can be affected in near future because this pandemic has brought an unprecedented challenges for all of us.
Has your supply chain been impacted, or do you envisage such challenges?
We are keeping a daily track on the supply chain and helping customers and suppliers to restart their operations. In many cases, we are absorbing significantly higher transportation cost to ensure that the customer's material is being supplied on a timely basis.
However, there were significant disruption in transportation of packaging materials and other raw materials in the initial stage; as raw material suppliers too were dependent on their supply chain. This entire supply chain was broken due to shortage of labour, packaging material, trucks etc.
What measures are you taking to ensure you meet these challenges?
We are supporting all our stakeholders in whichever way we can whether providing special incentives to employees, making timely payments to suppliers, supporting society by providing food and hygiene materials on a regular basis and so on. We are also communicating on a regular basis with our employees to bring back their confidence.
In terms of our sales and operations, we plan to significantly expand automation and digitization.
How do you see coronavirus impacting more generally on packaging/FMCG, and do you have any suggestions as to how the industry can mitigate these impacts?
As coronavirus has spread around the globe, we have seen cases/reports on how plastics materials and products are being used by the healthcare industry, as medical protective suits (PPE) for frontline staff in combating the spread of coronavirus. We are also working on creating such protective equipments for health professionals and frontline staff at our plants.
In the post COVID-19 world, concerns around food hygiene could increase plastic packaging intensity. A change in buying behaviour will be seen and people would be seen shifting to e-commerce stores.
As a company, Cosmo Films is already supplying innovative packaging solutions which can provide a barrier to moisture and oxygen outside and aroma inside in order to keep the items inside fresh and aromatic for a longer period of time. In the coming future, we are estimating that the demand for barrier films would increase, and hence we would be looking at an increased production and distribution.
We had also taken the support of the local governments, media and national publications in order to raise awareness about the need for packaging films, why film suppliers are a part of essential services and why they should be operational for a smooth flow of essential products to the public.
Are there any broader lessons about packaging that industry – or society – should draw from the pandemic?
A strong business continuity plan, automation and digitisation are a must. Given packaging industry was already operating under thin margins; we should work towards recovering the higher costs (arising from the pandemic) from wherever possible. The Packaging industry must also look on how it can help the consumers to have safer products and eliminate the element of fear from the minds of the consumer.