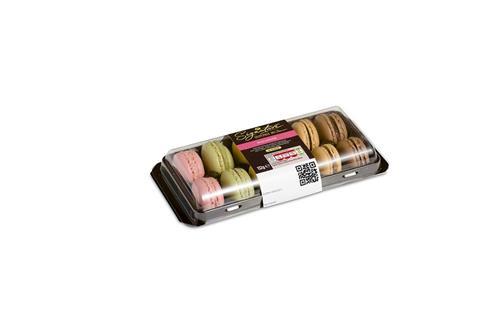 Products in different series, such as flavours or variants of the same product category, sometimes require varying information on the packaging.
Bandall's unique Print & Band model has an integrated printer that allows you to print variable information while banding. With only one pre-printed band design suitable for multiple products all specific information to each type can be printed while banding.
Maximum print possibilities
Product ingredients, best before dates, bar codes and language changes are examples of information that can be printed with ease and flexibility. Another unique feature to Bandall is that this variable information can be printed in any number of positions over the complete length and width of the band.
Significant cost savings on printed banding material
Being able to use one band design for several products can save considerable costs. Data is easily changed per batch or product type which means that product packaging does not have to be purchased for each individual product and is therefore also not wasted when updates are required.
Time saving
The high standard of banding performance, speed and band tension are unaffected by the printing process thanks to the double buffer system in the Bandall "Print & Band" model. The printer and the Bandall banding unit work autonomously therefore continuity is assured. It is also possible to pre-set the printer for different batches. In this way, no time is lost between banding different products.
More info: