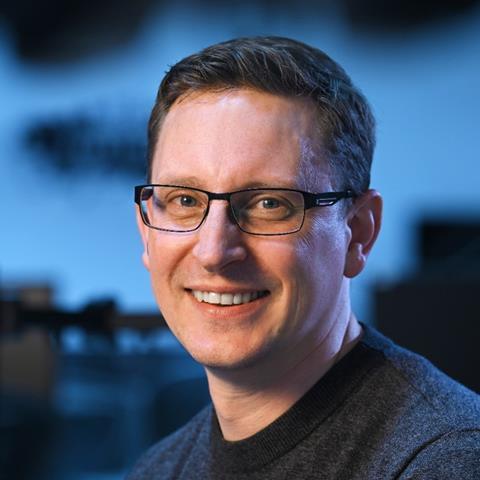 In 2022, we're asking AIPIA members to tell their product story, using real examples of their technology in action. To kick things off, Peter James of EVRYTHNG, now a Digimarc company, explains how connected packaging can be theatre: it can create a story.
Peter explains that Apple's trademark 'built on simplicity' marketing strategy primes us for the beautiful object hidden inside the box. The brand's story is told before the box is opened. Apple's product design and packaging speak for themselves, so the brand story is figurative: a lot is left to interpretation by consumers. What the majority of the industry – the world's consumers – is interested in seeing, feeling, touching is more literal.
Connected packaging turns the product into an infinite canvas. As much content and as much detail as needed. An example is Coca-Cola, which created a joined-up, engaging experience for purchasers of its Bundesliga Club-branded beverage cans throughout Germany. Each can was branded with one of the 18 Bundesliga Clubs. Users were prompted to scan a QR code, which linked to an online football game and a competition with football shirts offered as prizes.
For the user, the can and product were the gateway to a world of branded content. The initial contact - with the branded can - was a brand promise in-line with Coca-Cola's well-known international association with football, but the underlying tech delivered on that promise by offering both interaction and reward.
In our demanding, connected world, a simple QR code scan with a smartphone camera enabled the brand to deliver instant gratification to delight its fans (with the added bonus to Coca-Cola of extensive and granular data on customer location and team loyalty). Rarely has an interactive, online game been able to offer so much depth and detail, and receive so much in return, says James.
Of course, classic competition mechanics don't work for everyone. Some brands' customers place more value on factors like authenticity, provenance and detail. Mowi is the world's largest producer of Atlantic salmon. The launch of its brand was based on a key promise: provenance. But because of Mowi's complex and distributed supply chain, it was difficult to give its customers the level of detail and reassurance they demanded.
The use of connected packaging solved this by creating a detailed picture of every egg, salmon and shelf-ready product. Each individual fish is tracked through the supply chain and its entire history is available to view, simply by scanning the unique code on the packaging. In seconds, the customer can see the complete provenance of the fish they are buying. Information that could not fit on a pack ten times the size is now instantly available in a simple, clear format: information that could only be tracked, collected and made accessible by an intelligent product cloud.
Connected packaging, then, offers a brand the opportunity to tell its own story - or, in Coke's case, its passion through sponsorship - in more detail than has ever been possible. But what if your intention is to tell your story in a more oblique way?
Packaging is many things. It can tell the buyer about a business' environmental credentials; it can persuade or grab attention. But never before has it been limitless. This is not simply smart businesses serving customers random content: it is a level of depth and detail that offers a genuine, fact-based connection with a specific product item. Consumer products, mass produced for dozens of countries and thousands of retail outlets, can now make a direct and dynamic connection with an individual buyer. And, in conclusion Peter James asserts that connection can be handled and finessed in almost limitless ways.
This article was created in collaboration with AIPIA (the Active and Intelligent Packaging Industry Association). Packaging Europe and AIPIA are joining forces to bring news and commentary about the active and intelligent packaging landscape to a larger audience. To learn more about this partnership, click here.