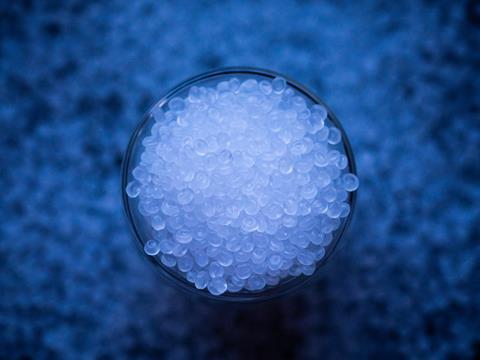 What is the European Commission planning for polymer innovation? Thus far, have its decisions in this field been misguided? Paul Foulkes-Arellano, founder of Circuthon Consulting, tells us more.
The European packaging industry is facing some big questions:
Is the EU about to extinguish polymer innovation in an attempt to appease environmental campaigners?
Has the Commission misunderstood the genuine carbon reductions achievable through recycling as opposed to other means?
Ultimately, do politicians have the slightest idea about packaging, or are they only swayed by the lobbyist sitting in front of them?
These questions have come to my mind, as I have been poring over one clause of the European Commission Circular Economy Action Plan ever since I read it:
In order to ensure that all packaging on the EU market is reusable or recyclable in an economically viable way by 2030, the Commission will review Directive 94/62/EC27 to reinforce the mandatory essential requirements for packaging to be allowed on the EU market and consider other measures, with a focus on: considering reducing the complexity of packaging materials, including the number of materials and polymers used.
It's in writing – it refers to polymers, but to unspecified "materials" as well. Across the world, whether it be for manufacture, textiles or packaging, there is much promising polymer innovation right now. There is obviously innovation in fossil polymers, and also innovation based on biobased feedstocks (many of these sequesterers of carbon) – encouraged by guidance issued by the very same Commission which is now looking to restrict additional packaging polymers. This is problematic.
And which polymers precisely make the cut? And who decides – the European Commission or the European Packaging Industry? And can the packaging industry speak with one voice?
If the decision to permit only legacy polymers with proven recycling volumes across Europe there are some obvious candidates:
LDPE (patented by ICI in 1935)
PET (patented in Manchester in 1941)
HDPE (invented 1953)
PP (invented 1951-4)
Commentators have always mentioned a figure of a maximum of three to four polymers to have the required impact of consolidation. The understanding is that anything other than monomers would also be ruled out, as profitable consistent scaled recycling for multilayer polymers remains unproven at this time. Legislators have no interest in lab potential; they are looking to existing infrastructure (mechanical recycling).
But as any chemical engineer will tell you, these polymers were invented when landfill was plentiful and cheap, and created with disposal in mind. They were not invented with infinite recycling in mind. Despite improved yields, they all still require virgin polymer production to continue, owing to material losses. In the production of rPET, for example, there is even a discrepancy between bale yield data and real-world results.
New candidates
The polymer often mentioned as the "genuine" third candidate is PEF (Polyethylene Furanoate), a next-generation polyester that many feel has great potential to replace fossil polyethylene terephthalate.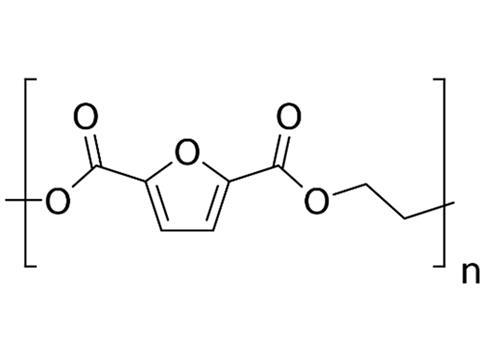 In fact, PEF has been back in the news owing to Paboco's interim solution of 55% PEF in the Fibre Bottle being developed for Carlsberg. And it goes further than that; last year Carlsberg and PEF producer Avantium signed a Joint Development Agreement to develop several PEF packaging applications, not just the Fibre Bottle. Carlsberg has since signed "a conditional offtake agreement" with Avantium to secure a fixed volume of PEF from a flagship manufacturing plant that Avantium is aiming to start up in 2024.
But will legislators in the Commission be willing to bet on a novel material to replace a material as well-known as PET? Ultimately Europe and the rest of the world is moving towards an expanded fibre basket for pulp, so why reduce the polymer basket?
And reviewing genuinely pioneering innovation, what hope can we hold for an amorphous polyester made from the hemicellulosic fraction of non-edible biomass, unless we can give it a sexy name for politicians to spout at the next COP?
In my view, asking the European packaging industry to depend on three or four legacy plastics invented more than 70 years ago is like asking the food industry to rely on lard, kamut, and mead.
Could Europe's reduction of complexity actually lead to a loss of competitiveness?
Right now, it's impossible to predict what the European bioplastics industry could have produced at laboratory volumes in three to four years' time. Much of the exciting innovation currently is happening outside Europe – venture capital funding is flowing into US and Asian companies. This puts European producers at a disadvantage where there is little EU support, and indeed a tendency to discourage polymer innovation, if we are to take this legislation at face value.
In addition, worryingly, the Commission will develop a policy framework on sourcing, labelling, and use of biobased plastics, based on assessing where the use of biobased feedstock results in genuine environmental benefits.
This additional institutional interference is already hampering investment and innovation at a time when we should be fully cognizant that per annum Europe has 62 million tonnes of agricultural residues ready to unlock. This can be cleanly converted into polymers, instead of trying to keep degraded fossil polymers in an ever more unstable loop.
If businesses are handcuffed, and unable to operate freely compared to powerful, well-funded US competitors, then European packaging producers will need to rely on imports of North American feedstock of novel materials. Major European brands have set targets to reduce fossil polymers, and it would make sense from a pure LCA point of view that product came from Europe, not from thousands of miles away.
The challenge
So what is the answer? The packaging industry needs to engage urgently with the Commission and their advisors to fully understand what CEAP 2.0 means. I'm led to believe that packaging associations were neither fully consulted nor informed before or after the publication of this legislation. Major packaging suppliers were certainly alarmed and feel wrongfooted.
Now is time for the industry to make sure its wings are not clipped before it takes flight. Packaging engineers and suppliers are the solution providers when it comes to circularity and sustainability. Anything which hampers their efforts, through misunderstanding of our industry, is to be rejected wholeheartedly.
In March 2020 Paul founded Circuthon Consulting to accelerate his work on sustainability and circular economy projects across the globe. His areas of expertise are raw materials, food & beverage, apparel, and footwear. His particular focus is NextGen fibre recycling, composting, biomaterials, and new material development. Much of his work consists of mentoring businesses in the supply chain and disposal chain on reuse and novel materials.