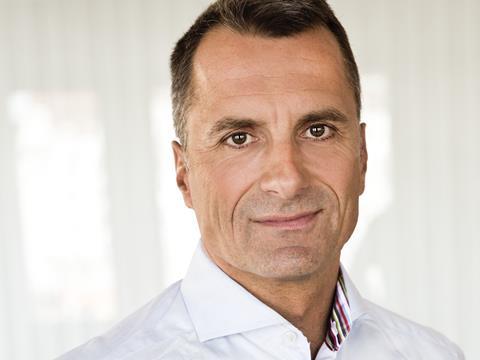 Worldwide 10 per cent of drugs are thought to be counterfeit. However, regulatory requirements for serialisation in the pharmaceutical industry, such as the EU Falsified Medicines Directive, have propelled innovation and adoption on this front in recent times. By the end of 2018 it is estimated that 75 per cent of the world's prescription medicine will be protected by legislation - according to Thomas Körmendi (CEO of Kezzler).
The Kezzler technology solution has proven effective as an anti-counterfeiting solution in the pharmaceutical industry. Our algorithm generates secure codes that provide military grade encryption and make each product digitally unique and interactive. Applied to drugs they enable companies to comply with serialisation regulations and track each item through the entire supply chain. Consumers and retailers can then use these codes to authenticate their product on the spot with no more than a smart phone and an Internet connection.
The added value of smart packaging
The smart packaging market is projected to be worth US$26.7 billion by 2024. We expect the food industry to play a big part in driving this growth because while serialisation is becoming second nature in the pharmaceutical sector, there has been a growing appreciation of the value-add such technologies can provide for industries like food and drink.
Assigning a completely unique identity to each and every product enables these companies to yield maximum insight into their operations, which can then be analysed to inform the introduction of cost saving measures. For example, track-and-trace technology can be used to identify hold ups and inefficiencies in the supply chain by recording the time products spend in warehouse and transit. At the same time, unique product identities best position manufacturers to identify and pre-empt any potential issues such as product recalls, even alerting consumers that scan the product code using their phone. A well designed technology platform also enables companies to connect with consumers, exchange information and fulfil research and marketing functions in real time.
Traceability in food and drink
Stories of food fraud and counterfeit alcohol have become a regular feature on our news feeds in recent times. In April this year a joint Interpol-Europol operation hit the headlines when it seized fake food and drink worth an estimated €230 million hit the headlines. At the same time consumer behaviour is evolving in a fairly fundamental way, with more consumers factoring in considerations such as health and wellness, social impact, experience and transparency alongside the traditional purchasing drivers of taste, price and convenience.
These trends are combining to exert greater pressures on brands to provide full traceability. This is where serialisation technology comes in. We have been driving our work in food and drink because our technology performs best at mass volumes. We are able to digitalise billions and billions of products at speed as code generation and verification using our encryption algorithm takes place in milliseconds, avoiding the problems database systems encounter when dealing with large volumes.
Kezzler is also able to offer brands the option to pre-serialise their products through partnerships with packaging firms such as global packaging giant Amcor. For example, we have developed with Amcor a joint pre-serialisation product, MaXQ, whereby a unique code integrated into the product packaging is simply activated at a later stage via the cloud. This means there is no additional time required during the production phase and serialisation can take place without slowing down operations by even a second. The platform's ease of use and minimal operational burden provides a highly cost-effective solution to global brands.
Challenges to overcome
Low cost, cloud-based mass serialisation for the food industry has made full value chain traceability and transparency and two-way communication between brand owners and consumers possible. However, to unlock the benefits of the technology there needs to be greater dialogue and coordination between the various stakeholders across the value chain, from suppliers and manufacturers, to retailers, technology providers and, importantly, consumers.
Often this also means a great deal more internal coordination within brands as well. Digitalisation can deliver benefits for functions from logistics to marketing so a comprehensive approach to its adoption is the best way for companies to yield the full benefit.