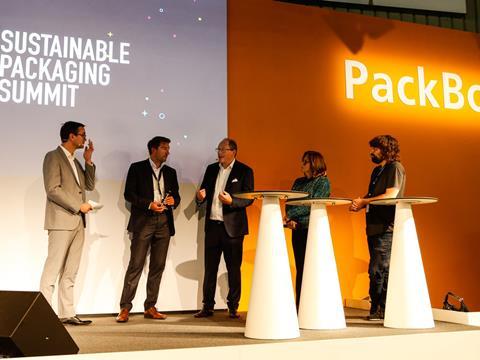 This year at FachPack the key unifying focus explored on company stands and across the programme of seminars, lectures and events was of course (and rightly so), sustainability. In fact, the 2019 event adopted a key theme for the first time this year of 'environmentally friendly packaging'.
Packaging Europe hosted the Sustainability Awards 2019 at FachPack, and our coexisting Sustainability Summit zoned in on contrasting approaches to a Circular Economy in packaging and how to choose the appropriate path with renowned expert speakers such as Tom Szaky, founder and CEO, Terracycle, drawing in crowds of around 350 attendees.
Chris Daly, VP supply chain, strategy, transformation and sustainability, PepsiCoEurope and Sub Saharan Africa, explored what a circular future looks like from the PepsiCo perspective and the challenges and opportunities around realising that future during his presentation and he shares with us in retrospect the significance of a holistic approach, and reflects on the experience of being part of the Sustainability Awards 2019 independent judging panel.
In an efficient food system, packaging helps make safe, high-quality products accessible to all, extending shelf life and helping to limit food waste. But currently, less than 15 percent of plastic packaging is recycled for future use. To put it simply, for packaging to have a role in a more sustainable food system, we must move to a more circular future. In my role at PepsiCo, this is exactly what I strive to do each day. I'm very fortunate to work for a company where the challenges in making sustainability a reality are proactively embraced with a "can-do" mindset.
Earlier this month I had the encouraging experience of meeting many others who share this same mindset in my role as a judge of the 2019 Sustainable Packaging Europe Awards. The awards are the most prestigious international competition for sustainability in packaging and turn the spotlight on innovations in the space that make a genuine difference – something that from a PepsiCo perspective we are exploring as part of our sustainable plastics vision.
The opportunity to see a broad range of sustainable packaging solutions that are being developed across the industry indicated that there are many scientific and commercial explorations taking place. I want to share some of my key takeaways as a judge and share my perspective on how these innovative approaches may advance packaging sustainability.
We need to take a holistic approach
From reviewing each entry, I could sense the same passion that my team at PepsiCo share for finding a solution to the significant issue of packaging sustainability. Each team was truly proud of their creations and held an honest belief that their entry has the ability to make an impact. The Awards are categorised into several areas to ensure a holistic view across the packaging chain.
The winning HolyGrail Project was a collaborative project, led by P&G and of which we were also proud to be a part of. It addressed recycling inefficiencies in flexible materials by improving packaging design to enable the item to be correctly sorted in the recycling process. This invention is particularly significant because recycling efficiency is the largest waste area in the plastics value chain. I predict that this remarkable project will have a huge impact.
A focus on flexible materials was a common theme throughout the Awards. It was encouraging to see progress in this area and impressive to see several new solutions being proposed, which were appropriate for both dry goods and non-food. At PepsiCo, we're working to develop recyclable solutions for our flexible snack packaging, so this is an area that I'm very familiar with. This is progress in the right direction, and it gives me confidence that there is a solution for flexible plastics.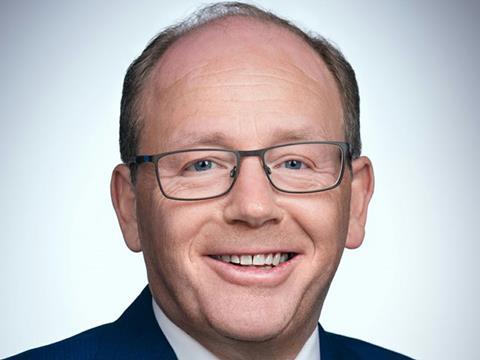 Sustainability is an opportunity for material manufacturers
In general, there appear to be two streams of thinking. On the one hand, brand owners and some material manufacturers are developing new solutions in order to de-risk their existing business by developing more environmentally friendly packaging. On the other hand, some are looking at the sustainability challenge as a business opportunity, developing sustainable solutions to build growth prospects for their business. This was exciting to see as ultimately sustainable solutions which are also financial success stories will move the needle forward and are likely to have most impact.
Equipment adaptation rather than full replacement will bring success
When I was reading the entries, I was struck by the fact that many equipment and material manufacturers really understood that solutions which required companies to adapt rather than fully replace plant machinery and equipment are more likely to succeed. Many of the entries focused on making it easier to implement with existing equipment, just requiring some modular changes, and this in itself creates a world without equipment waste!
The future is bright if we can harness expertise collaboratively
Finally, I want to reflect on the quality of the judging panel – it was a privilege to be able to collaborate with such a knowledgeable group of experts, each with a real interest in sustainability. It reinforced to me that sustainable packaging is a nuanced and varied approach and it's possible to see opportunities and possibilities where others do not.
It was especially pleasing to see my fellow judges highlighting that if material can be recycled, this does not necessarily mean it is recyclable. If the collection and separation systems do not exist for that material in market, it is unlikely to ever be processed. This is an issue that PepsiCo is very aware of as we work to our goal to design 100% of our packaging to be recyclable, compostable or biodegradable by 2025. We do not consider something to be recyclable in a given market unless there are adequate collection systems in place to give a high probability of the package actually being recycled.
I left the Awards filled with a renewed sense of confidence that there are many scientific and commercial explorations taking place in the area of sustainable packaging. I believe that a world where plastic need never become waste is not far off and through collaboration with the many experts and other stakeholders we can work together to find and deliver the most effective solutions at scale.