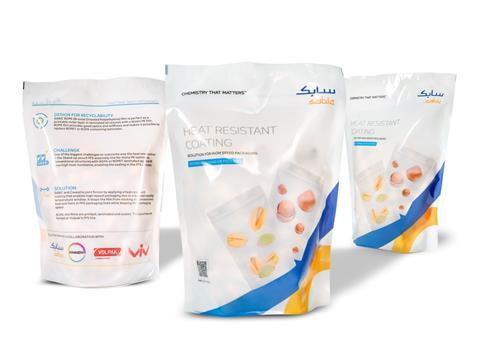 In this edition of the Spotlight, SABIC, a 'global leader' in the chemical industry, discusses how advanced polymer chemistry is making a distinct difference across the packaging industry, especially as OEMs, brand owners, and converters strive to reduce their climate impact. Under the theme of 'making the change real', SABIC's solutions emphasise the acceleration and implementation of a circular plastics economy.
SABIC's packaging portfolio of advanced material and technologies are part of TRUCIRCLE™, the company's commitment to driving circularity for plastics. TRUCIRCLE™ has been designed to accelerate the change towards a circular economy with design for recyclability, certified circular, certified bio-based and mechanically recycled products, and closed-loop solutions – targeted at preventing valuable plastics from becoming waste and helping reduce carbon emissions.
SABIC's packaging portfolio can help the packaging value chain increase sustainability and reduce plastic packaging waste without compromising food safety or product performance and focuses on various solutions:
Design for recyclability: innovative solutions designed to reduce waste and enable 100% recyclability and light weighting


Certified circular solutions: high-quality polymers with ISCC PLUS mass-balance accredited feedstock content from thermo-chemically processed, hard-to-recycle post-consumer mixed plastics


Closed-loop collaborations & recycling of ocean plastic: value chain partnership projects to maximize the circularity of valuable used plastics within application segments and to reclaim the value of both ocean-bound and ocean plastic


Certified renewable solutions: use of materials with ISCC PLUS mass-balance accredited bio-based feedstock content that are not in direct competition with the human food chain and help reduce potential effects of climate change


Consumer appeal & functionality: differentiated, durable applications with lighter, recyclable design and enhanced shelf appearance as well as greater functionality
An outstanding example of closed-loop collaboration success in flexible packaging is with Mars for the KIND® healthy snack bar wrapper, manufactured from flexible BOPP film using certified circular SABIC® PP for food contact. The sustainable mono-material packaging solution facilitates end-of-life recycling in existing collection and conversion operations without compromising high-speed processing or product quality.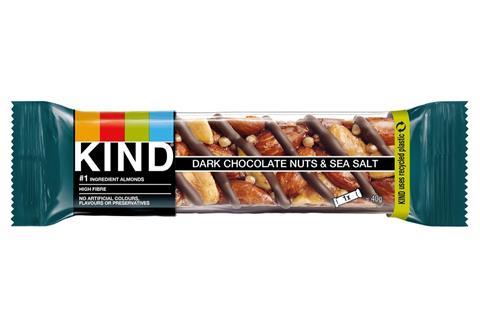 Another close collaboration between SABIC and Covestro resulted in a new fully recyclable stand-up pouch made with SABIC® BOPE material and including Covestro's heat-resistant coating resin technology. This transparent coating, currently in its trial phase, has been tested and validated, offering a broader sealing temperature window when processing on form fill and seal (FFS) lines for flexible packaging as it prevents both film shrinkage and film sticking to heat seal bars during FFS. The new PE-based, high-performance, recyclable, mono-material stand-up pouch supports the drive to achieve a circular economy for flexible packaging, as it is a viable solution to replace PET or PA laminates in incumbent solutions.
SABIC's certified circular polymers are verified and authenticated in a mass balancing approach under the International Sustainability and Carbon Certification (ISCC) PLUS scheme. SABIC's TRUCIRCLE™ certified circular products offer a carbon footprint reduction in the range of 2 kg of CO2 per kilogram of polymer produced based on the diversion of post-consumer used plastic from incineration.
Based on a broad portfolio of innovative material solutions and through dedicated value chain collaborations with leading partners from multiple industries, SABIC has made significant progress with TRUCIRCLE™ since its launch three years ago on its journey towards greater sustainability and circularity. In doing so, SABIC has and will continue to focus on helping customers meet their strategic priorities while also striving to contribute to the resolution of pressing global challenges.
This content was sponsored by SABIC.