Sustainability Awards 2017 Winner: Circular Economy
DuPont & multiple stakeholders, Virtous Circle Project
The sustainability of plastics packaging has traditionally presented challenges in terms of its ability to contribute to a circular economy. Up until recently, some of the most effective solutions when it comes to preserving food and reducing food waste – such as multilayer packaging — have proved to be among the more difficult to recycle. The onus is therefore on multiple stakeholders, including industry, governments and civil society, to work together on solutions that can harness the full potential of packaging to contribute toward sustainable development. The Virtuous Circle initiative wins in our 'Circular Economy' category thanks to the considerable efforts it invested in approaching the problem holistically.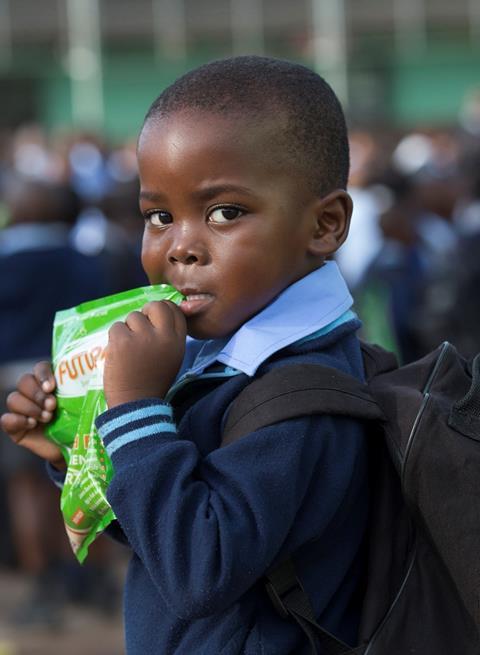 The pilot project, launched in October 2016, has used a three pillar approach that addresses the challenge of sustainability of multilayer packaging while simultaneously tackling broader societal issues around child nutrition in South Africa and sustainable development education. These three pillars consist in:
1. Providing schoolchildren in South Africa with meals packed in multilayer pouches designed to provide optimum nutrition at the start of the school day while minimising food waste.
2. Recycling the waste packaging from the multilayer pouches into school desks and other high value materials using ground-breaking technology involving compatibilisers.
3. Educating the school children about the importance of recycling and equipping local communities with the tools to make a lasting commitment to sustainable development in their everyday activities.
The pilot project, coordinated by DuPont, has brought together a number of different partners from industry and civil society who have each contributed in different ways to one or more of the three pillars, and in the process generated important data illuminating potential new business models under which the recycling of multilayer film can make economic as well as environmental sense.