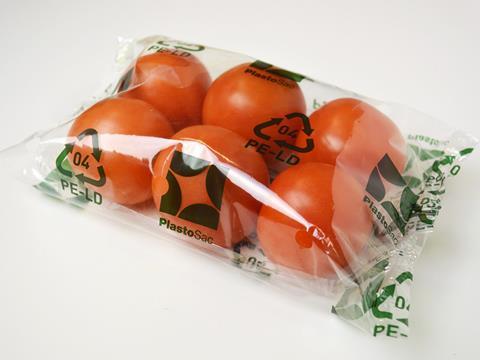 One of the key products within Camvac's Camvert range is their market-leading transparent barrier polyester laminate, Extrapet.
Extrapet is used globally as a high barrier lidding film in two key laminate structures: 12 micron / 15 micron or 12 micron / 25 micron PET structures. Extrapet is used for a wide range of processed meats, fresh meats, poultry, pastas, vegetable, and baked goods, where presentation and fresh appearance is critical, Extrapet provides a variety of environmentally friendly solutions in peel and non-peel, anti-fog and high barrier options.
As a direct result of Extrapet being an all PET (mono-material) structure, the potential of total recyclability, where post-consumer collection infrastructure exists, is possible. Extrapet can also include the benefit of recycled content within the manufacture. During the manufacturing process, Extrapet uses Camvac's AlOx coated transparent barrier film Camclear.
To find out more about Camvac's innovative metallisation processes, film possibilities and the progress of the PlastoSac UK partnership, visit www.camvac.com
This content was sponsored by Camvac.