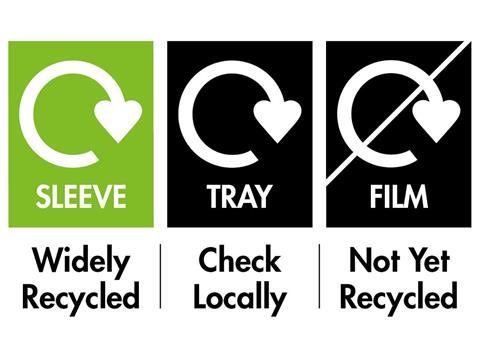 The internationally renowned On-Pack Recycling Label aims to deliver consistent recycling information on both retailer and brand packaging, making it simpler for consumers to recycle more material, more often. Stuart Lendrum, recently appointed executive director of OPRL Ltd, shares his vision for the initiative as it gains momentum and critical mass.
Having witnessed the inception and steady growth of the On-Pack Recycle Label over the last ten years against a backdrop in which the sustainability focus was elsewhere, it's great to be working more closely with the initiative at the moment when the OPRL comes of age.
As an independent, not-for-profit company that operates the UK-wide Label scheme used by over 600 brands, our membership has grown dramatically in the last nine months, reflecting the interest and activity that we've all seen globally, across Europe and in the UK. This is positive in its own right as more companies seek to build on and use a system that seeks to help consumers to recycle more packaging correctly, help councils and others to increase recycling rates for materials that can be recycled, and support the circular economy for all major packaging materials. Current evidence already shows that seven in ten consumers recognise and act on the label.
What is really important, though, is that the OPRL can already testify that something significant has changed in our relationship with our members, away from being a passive provider of a labelling system. Packaging teams and the industry right across Europe are working not just to label their products, but to deliver widely recyclable packaging and, more than that, to wrestle with the complexities around the difference between 'widely recyclable' and what is actually likely to happen.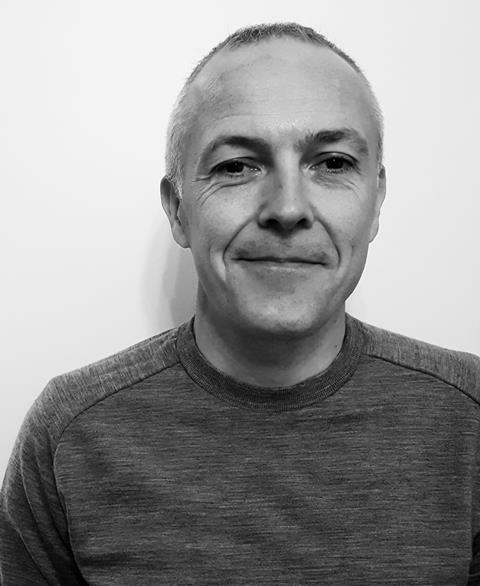 Equally, OPRL is working with enough forward thinking people and organisations across the UK, Europe and as far afield as Australia to give us the confidence that there is real momentum right through the system. All of these people are directly involved and progressively building our new normal.
Challenges behind the new normal
Big challenges lie ahead, as we think about the concept of editing materials, the limitations and competition between on-pack information and marketing product. We need to normalise recycling behaviours, make it easy and reinforce consumers' understanding of their crucial role in recycling packaging. We need to move away from a mindset that we pay our taxes (whether corporately or individually) and therefore it's the job of local authorities to deal with our packaging waste. Meanwhile, the recycling sector should innovate to deal with the waste it receives.
new normal has got to be using the right amount of the right materials in the right way, recycling and recovering them efficiently in a way that enables a functioning circular economy to evolve and flourish. It's not just that we need to think about the next step. We all have a responsibility for the whole system.
OPRL is working hard and innovating to play its part, recently announcing that we are working with PREP Design from Australia and launching a sustainable packaging design tool, enabling members to meet their UK Plastics Pact commitments by designing packaging that both avoids unrecyclable plastics and ensures that design aids easy separation and high value recycling of components. The tool is currently testing with a group of our members, with full availability this summer.
Meanwhile, to make it easier for consumers we are working with major retailers, global brands and local authorities to develop and pilot a consumer app to give personalised, location specific advice on the recycling and disposal of packaging, including on-the-go packaging. On the go recycling, DRS and those less intuitive aspects of recycling are something that needs localised innovation, as opposed to just lifting exact replicas of existing approaches elsewhere. We are proud of the extended collaborative approach we are taking in bringing this app forward as it pilots in the UK in the coming months before a full launch in early 2019. Our need to push ourselves even extends to attempting to fund the development of specific consumer engagement functions through a Crowdfunding initiative 'Put Plastic Where It Belongs'.
It's great to be working with OPRL as it seeks to play its part helping its members play their part in building our new normal. That's our focus and we'll succeed through the strength of our collaborations and the support of our membership.
The OPRL label has three categories which tell consumers how likely it is that their local authority will accept specific packaging materials for recycling:
Widely Recycled (75% or more of UK local authorities collect that type of packaging).
Check Locally (between 20% and 75% of UK local authorities collect that type of packaging).
Not Yet Recycled (fewer than 20% of UK local authorities collect that type of packaging).