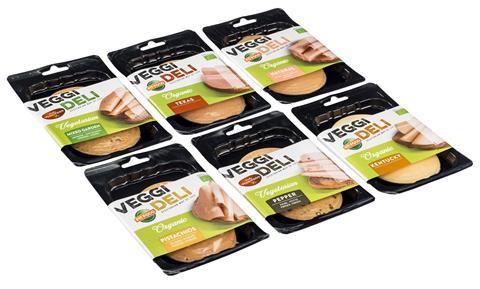 Recently, private label producer Basic Business decided to provide its complete range of vegetarian delicacies (such as Veggi Deli) with banding.
Firstly, a lot of marketing attention was given to the design. But there are more benefits. Particularly in comparison to sleeve packaging.
The combination of a banding machine and printed banding material makes things very flexible for a producer of different private labels. It is easy to change banding quickly. Moreover, the wafer-thin banding material results in less material consumption and also in lower transport and storage costs.
Another additional benefit of banding, is that Bandall banding machines are able to compensate small differences in height of skin packaged products. As a result, the banding is always tightly wrapped around the product. The combination with special print technologies and finishes makes the Branding by Banding concept a complete marketing tool.
More info: