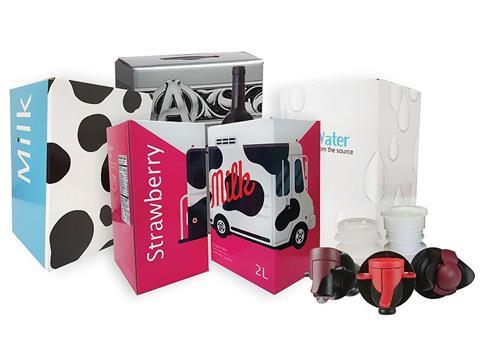 Visit booth #7G 190 at All4Pack to see a wide variety of DS Smith Plastics, Rapak's flexible bags and filling equipment options and Worldwide Dispensers´ taps.
Rapak is quickly growing in markets like beverages, dairy, liquid egg, oil and chemicals, among others. Rapak will showcase its latest innovations, such as the active scavenger bag for extra-long wine shelf life and the ultra-resistant monolayer bag that preserves superior appearance of hot-filled juice products. Boxed Bags are known for the long shelf life they provide to products while keeping liquids safe and preserving the taste.
Worldwide Dispensers is a global leader in high quality dispensing solutions for Boxed Bags, Standup Pouches, drums, barrels, butts, jerry cans and cubitainers. Their portfolio includes aseptic glands, lever taps, pouring and snap caps, connecting systems and tubes as well as custom designed options. The company will present their latest dispensing solutions for Boxed Bags, such as Mustang™ tap with superior oxygen barrier (OTR) and a new version of the popular VINIflow™ tap for highly viscous products.