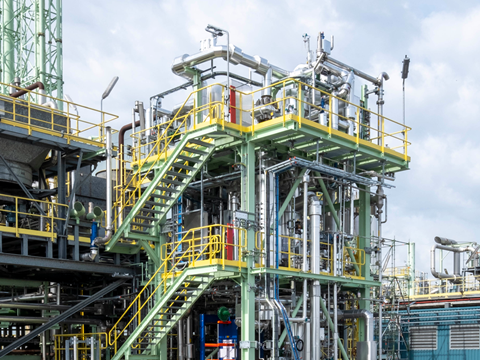 Borealis is set to help Qpinch commercially scale its innovative heat recovery technology, in a bid to reduce CO2 emissions and increase production efficiency.
Located in an existing Borealis low-density polyethylene (LDPE) production location at Europe's largest chemical cluster in the port of Antwerp, a new demonstrational heat recovery unit will test the technology's capabilities as well as its scale-up potential for Borealis plants in other parts of the world.
The Qpinch technology claims to mimic the natural chemical reactions that take place in the human body in the so-called ATP/ADP cycle (in which ATP refers to adenosine triphosphate, and ADP to adenosine diphosphate).
By using a chemical process to raise the temperature of waste heat, the technology provides a heat lift for waste heat that could otherwise not be utilised. Unlike the use of conventional heat pumps, the company says that its process minimises operational costs as well as electricity use. The technology is scalable from one to 50 megawatts (MW) and is therefore able to process high levels of industrial waste heat.
The new heat recovery unit in Zwijndrecht/Antwerp alone will reportedly enable Borealis to save approximately 2,200 tons of CO2 per year, or the equivalent of the annual emissions of around 1,500 compact cars.
"Life demands progress. This collaboration points to the enormous potential of open innovation between like-minded technology pioneers," says Erik Van Praet, Borealis' vice president of innovation and technology. "We are confident that this project will be the first of many successes built on co-operation with Qpinch. For Borealis, the start-up of this unit is a landmark achievement in our mission to re-invent for more sustainable living."
"The integration of our technology in a complex chemical production process is the culmination of ten years of R&D and teamwork," says Wouter Ducheyne, Qpinch's co-founder, co-CEO, and CTO. "This first unit demonstrates the vast potential of energy efficiency, and it's great to have Borealis as a first-mover on this innovation journey."