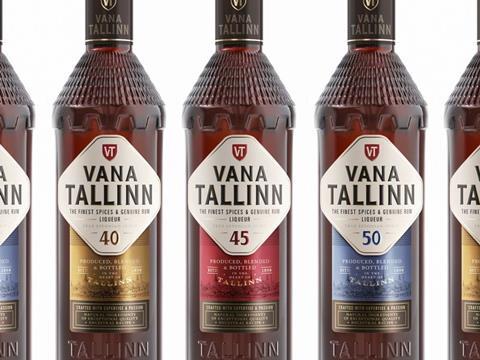 The boutique branding and packaging design agency Appartement 103 has redesigned Vana Tallinn, the legendary Estonian liqueur brand owned by Liviko Group.
Selling over 2 million bottles a year across 27 countries, Vana Tallinn has been growing in popularity on the export markets, competing more and more with international brands. However, the outdated presentation was starting to hold back its expansion plans. Therefore, revamping the brand without losing its essence became crucial and was the key challenge for the creative team.
In a first immersive phase, Appartement 103 dug deep into the brand history in close collaboration with Vana Tallinn's team. "Sharing their passion and vision to enhance the desirability of their brand, our client truly opened their doors to us, sharing their deep understanding of Vana Tallinn world and its heritage. An inspiring phase that has allowed us to stretch the brand and explore its limits in order to finally unlock its true potential." says Appartement 103's Creative Director, Julien Zylbermann.
Divided into two segments, the top unified lozenge label shape refers to the defence walls of the old city of Tallinn, adding strength and boldness to the presentation while highlighting its story-telling. The colours were stripped down in order to enhance visibility and brand recognition on shelf, while the enlarged 40, 45 and 50 numbers strategically increased differentiation to each variant by acting as sub-names.
Furthermore, the Vana Tallinn's typeface was refined in order to convey a more modern and confident stature, while the icon has been cleaned up and placed above 'Vana Tallinn' as part of the logo.
The bottom part of the label highlights the heritage, quality and craftsmanship of the product through a carefully selected metalized paper, showcasing the old city of Tallinn where the liqueur is still produced to date, using the same legendary recipe since its launch.
"We are very happy with the result! Looking at the new design and first market feedback, we feel it is spot on for Vana Tallinn. Appartement 103's team was professional, friendly, quick and guiding. Good hands-on approach and good portfolio with plenty of experience to be the backbone." Says Liviko Group's Marketing Manager, Anna-kai Tors.
More info: