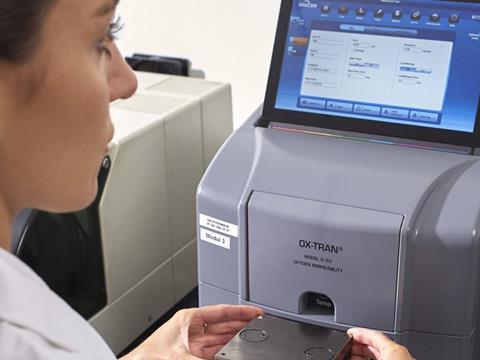 BOBST, MOCON and RDM Test Equipment are hosting a technical Learnshop focused on Permeation & Barrier Materials on 16th May at BOBST's Centre of Excellence for High Barrier in Manchester, UK.
The knowledge sharing event is the first step in a new collaboration between the three companies and will focus on permeation properties and application of barrier materials; attendees will find out the latest in barrier material development and market requirements.
The day will consist of technical presentations delivered by speakers including the Fraunhofer Institute, University of Manchester, Amcor and Dr Charles Bishop renowned in the vacuum coating industry as an expert in the field. There will also be a presentation from PepsiCo giving a brand owners perspective on packaging and barrier requirements. Additionally MOCON will present on the subject of the basics of permeation and BOBST on barrier solutions.
There will be opportunities for knowledge exchange and networking with the speakers and other participants as well as the opportunity to view the latest test equipment which will be on display.
Phil Neal, Director at RDM Test Equipment commented "The RDM Learnshop series contributes to the ongoing professional development of technical staff involved in the supply, and applications of barrier materials. Both RDM and MOCON are delighted to have partnered with BOBST, and we look forward to an informative and stimulating meeting in May".
Nick Copeland, R&D Director at Bobst Manchester commented "We are very excited to have signed a collaboration agreement with MOCON and RDM which reinforces BOBST's commitment to offering tailored barrier solutions to the flexible packaging market. We are looking forward to hosting the technical Learnshop here at Bobst Manchester and to welcoming some of our customers to the event".
There are limited places available for the Learnshop; for more information and to register, please visit: https://www.eventbrite.co.uk/e/permeation-and-barrier-materials-learnshop-tickets-42938189280