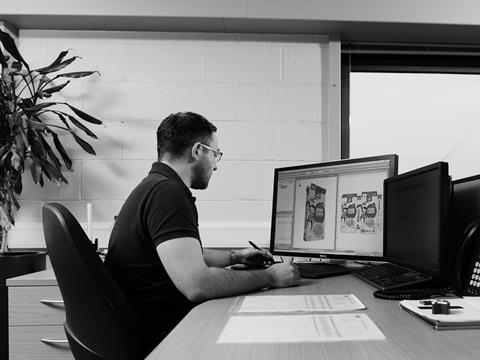 Arden Software will be showcasing its suite of cutting-edge packaging and design software at German trade fair - FachPack 2018.
The leading European trade fair for the packaging sector takes place at the Exhibition Centre in Nuremberg, Germany, from 25 – 27 September.
Visitors to the Arden Software stand can look forward to a sneak preview of the latest release of its innovative packaging design software – Impact 2018.
Arden Software, which has offices in the UK, USA, Germany, Denmark and India, is a global software company specialising in CAD and CAM software for the print and packaging industry.
Created by packaging designers for packaging designers, Arden's Impact software incorporates everything you need through one integrated product – perfect for brand owners, designers and die-makers alike.
The latest release delivers a suite of new features including a plug-in for Adobe Illustrator, extending Impact's graphic workflow capabilities.
Arden Software has also teamed up with 3D scanner specialists Artec 3D and will be giving live demonstrations to show how the Impact software can design bespoke packaging for any product.
Frank Haustein, Managing Director at Arden Software Germany, said: "FachPack is one of Europe's leading packaging exhibitions, so we are delighted to showcase the latest innovations from Arden Software at such a prestigious industry event.
"Thanks to our partnership with Artec 3D, we will bring to life the workflow process and visitors will be able to watch in real time how our cutting-edge Impact software can create custom-design packaging for any object that has been scanned by the mobile 3D scanner.
"FachPack promises to be a really exciting event bringing together thousands of packaging and design specialists all under one roof, so we'd urge visitors to stop by at our stand and see how our innovative software solutions can help you."
Arden will also be showcasing its collaboration with Hybrid Software to demonstrate the integration between Impact and Hybrid's professional editing software – PACKZ.
Visitors to the Arden stand can also look forward to other product demonstrations, including integration with SAGE and Adobe Illustrator, as well as information about Arden's other leading software - Impact Enterprise and WEBcnx.