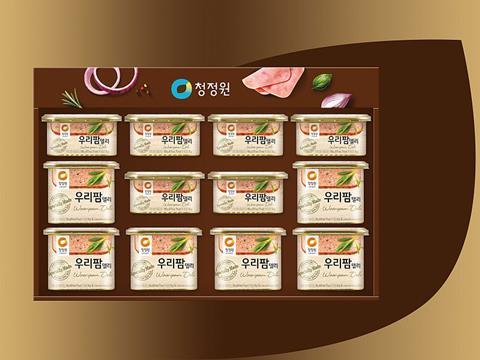 Every September, South Korea celebrates its annual lunar thanksgiving holiday, one of its most important traditions, and, thanks to its award winning rectangular aluminium food cans, Ardagh Group is able to make a contribution.
Chuseok, as the holiday is formally called, takes the form of a 3-day public holiday where the presentation of gifts to family and friends is an important feature involving practically the entire population. One of the most popular gifts is an attractive presentation box comprising cans of luncheon meat and tuna. Luncheon meat is considered a luxury in South Korea, used in various dishes such as stews, and is highly valued in cans where it can be stored for long periods.
Many of the contents within the box are provided by Daesang Corporation, one of South Korea's leading food manufacturers and a major supplier of luncheon meats in southeast Asia. They have worked closely with Ardagh Group, whose Goseong plant in the south of the country, opened in 2009, to manufacture rectangular aluminium food cans for luncheon meat specifically for the South Korean market. The innovative can, the recipient of several international packaging awards, has an unusual "necked-out" opening feature to allow easy serving, and is sealed with a state-of-the-art Easy Peel end. An Easy Peel closure is very easy to open for all generations and part of Korean law on opening solutions.
"We work with many large organisations throughout the world on interesting projects, but the opportunity to make such an important contribution to a country's major annual festival is a real privilege," says Ardagh Group's Patrick Savouré, Commerdial Director.He adds: "Metal packaging plays an important role in South Korea, and particularly during the Chuseok season when it takes pride of place in the gift hamper."