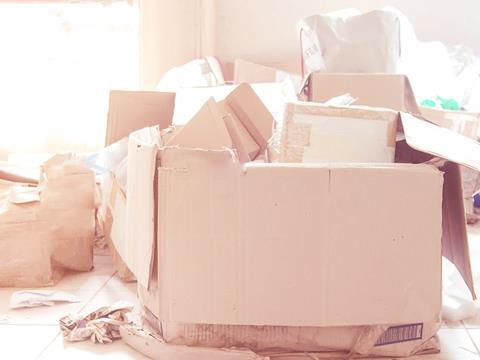 With the Christmas retail rush almost underway, Antalis Packaging is urging UK businesses to minimise the amount of packaging they use, warning retailers that, in many cases, excessive packaging is spoiling that all-important unboxing experience.
It comes as a growing number of online e-commerce firms repeatedly come under fire from customers for using huge packages to deliver small items, including a lipstick sent in a box the size of computer. Latest statistics on waste show that the UK alone produces more than 4.7 million tonnes of paper waste every year, according to the department for Environment Food & Rural Affairs, digest of waste and resource statistics 2017. With many consumers now actively choosing brands based on their sustainability credentials, using too much packaging can be seen as wasteful, presenting a clear disregard for the environment.
In response, Antalis Packaging is advising retailers that making a few small changes to their packaging process can make a massive difference to the amount packaging they use – a key factor in creating the seamless, hassle-free unwrapping experience customers now expect.
Andrew Smedley, Divisional Manager at Antalis Packaging, comments: "As more and more retail sales shift online, giving rise to the recent explosion of unboxing videos online, packaging now plays a central role in creating the ultimate customer experience at home.
"As such, customers, who expect a smooth and hassle-free unboxing experience are calling out companies that use excessive packaging, admitting it ruins that initial sense of wonder they feel when a package arrives.
"Consumers are also increasingly favouring companies who care about the environment and opt for sustainability in their packaging. Added to this is the reality that most people have a recycling bin that is collected once a fortnight, which leaves the consumer with the headache of wondering what to do with lots of packaging materials once they have unboxed their purchase.
"This in turn, has put the onus on businesses to rationalise their packaging so that it includes the right range of products and box sizes, which will not only improve the overall customer experience but could also make a big difference to the company's bottom-line.
"For businesses looking to minimise their packaging help is at hand via our free Smart Audit where our experts will review a company's current packaging materials and procedures and suggest improvements."
Antalis' top tips to reduce packaging materials include:
Look for smarter ways to pack - For multiple product orders, minimise the number of boxes used. Keep products separated using dividers that incorporate cushioning or opt for single unit packaging designs like retention packs.
Consider box sizes – Having a variety of box sizes available for your packers makes it easier to match the size of the packaging to the product being packed, reducing the amount of outer packaging and void-fill required.
Introduce an automated box-sizing machine – This can help eliminate the need for void-fill all together, as well as cutting down warehouse storage. In some cases, it has led to a 50% saving in packaging material
Bespoke solutions – Tailoring your packaging to perfectly fit your product not only promotes less waste, but is also a more protective and efficient way to transport your goods.
More info: