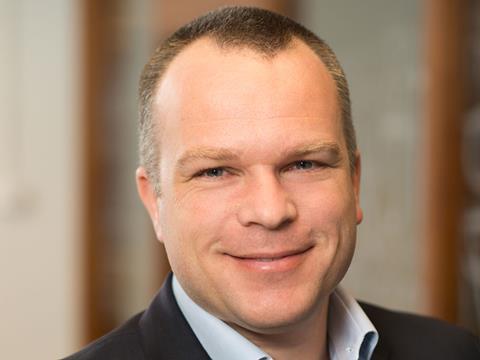 DS Smith recently announced the appointment of Wouter Van Tol, who will be leading the group's sustainability and public affairs initiatives. In this interview, Fin Slater speaks with him on what he hopes to achieve in his new role, the evolution of trends in eco-conscious packaging, and the difference between brand owner and manufacturer approaches to sustainability.
First, let's talk about your new role - what does it actually entail, and what are your key responsibilities?
I've been appointed head of government, community affairs and sustainability at DS Smith. The role involves spearheading sustainability across the company on a global scale, which includes our packaging, paper, and recycling divisions across 34 different countries.
On a more granular level, my job is to ensure DS Smith leads in sustainability across all of our sites and operations. I do this by working with our divisions and sites, setting and achieving targets, and driving our sustainability reporting.
On the Government Affairs side, I engage with industry associations, policymakers, and other stakeholders on policies that are relevant to our business and the circular economy.
I also look after our community programme, with the mission to improve the environment and inspire new generations. I work with our sites to engage with schools, local groups, and charities, organising activities like litter picking, school lessons, and tree planting sessions.
What do you hope to achieve in the role; have any objectives been set for you?
My first task will be to deliver on our 2020 Sustainability Report. This is a document which will set out the progress we've made towards our sustainability targets so far, also setting new milestones and how we intend to reach them.
While I haven't been in the role for long, I'm delighted to see that DS Smith has solid sustainability foundations for me to work with. Our product is circular in both theory and practice, and the people I've met are excellent at what they do.
Longer-term, my goal will be to help make DS Smith the industry leader in sustainable packaging.
Are there particular areas that you will be focusing your attention on?
Circularity is my key focus area, as well as a concept that is crucial to DS Smith. We recently launched our Circular Design Principles in collaboration with the Ellen MacArthur Foundation, and these will be feeding through our 700 designers and into our innovations. As a company, we want to be both responsible and business savvy - making the most of every fibre through recycling and minimising waste.
The reduction of carbon emissions is obviously another focus area, and I'm very proud of our social sustainability work through our community programme.
You've been in sustainability-focused roles at large multinationals for over a decade. How has the sustainability debate changed during this time?
A very important change has been the increased interest in sustainability from investors. That has really lifted the debate to a new level, especially as we see more of an acceptance of the fact that, in order to have a long-lasting business, you need to ensure it will be sustainable long-term.
The narrative still has a long way to go – for example, the huge number of sustainability rankings indicates a level of immaturity in the industry still – but the debate has improved and intensified.
Looking ahead, how do you think the sustainability debate will evolve in the coming years?
Clearly the world is working through the implications of the COVID-19 pandemic, and that new reality will also reflect in the sustainability debate. Major trends like climate change and the circular economy are not going away, and we will need to reassess how we can ensure the recovery is as green as it can be.
Another point is how the sustainability debate will continue to be shaped by investors who are increasingly taking ESG performance into account in their investment decisions.
You've worked both on the brand owner side at Nestle and Samsung, and the manufacturing side with Huhtamaki and DS Smith. Are there any clear differences between how brand owners and manufacturers approach sustainability?
It's simple - the closer you are to consumers, the earlier you sense the trends. Because of this, brand owners are probably a few years ahead of manufacturers when it comes to their sustainability programmes.
Manufacturers who link up with brands appropriately are catching up fast. This is important because it reflects that the only way the circular economy can be made a reality is by close cooperation along the value chain.