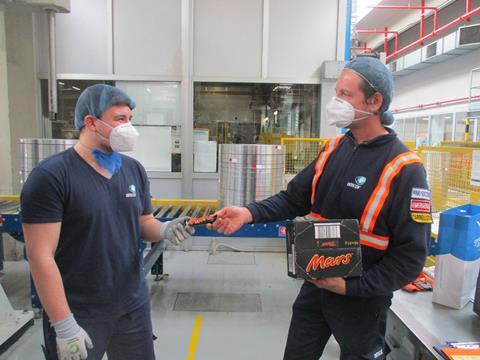 In a new series, Packaging Europe looks into the effects, both short and long term, of the COVID-19 pandemic on the packaging industry. Through talking to organisations of all sizes from across the value chain, we'll discover how the industry is dealing with this crisis and how it aims to come out stronger on the other side.
This time around, we put our questions to Melinda de Boer, director, external communications at Amcor.
---
How has corona impacted your business?
As the pandemic evolves, we have remained focused on three priorities: the health and safety of people, keeping our business running to deliver essential products people need every day, and contributing to support our communities.
People need safe food, medicine, and other consumer goods now more than ever. We are proud to support our customers to deliver food, beverage, hygiene and healthcare products – all of which are vital to keeping people healthy and reducing the spread and impact of this virus.
We are helping our customers leverage our scale so that they can respond to consumer demand and reallocate supply or even offer alternative package structures, if necessary. So, I think even more collaborative relationships with our customers is a way in which our business has been affected by the pandemic.
We have a number of great examples, and I'll share just two.
We have a site in Lugo, a small town north of Bologna, Italy. They are a strong and resilient group of people who have been living in the epicentre of Europe's outbreak. Despite the testing situation, they have continued to produce packaging that protects vital supplies reaching across Western Europe. Their dedication has not gone unnoticed, both inside and outside of Amcor. Last month, Amcor customer Mars sent 400 chocolate bars to the site - one for each of the team. Along with numerous messages from other customers, this is a testament to our partnerships and the work being done by people in Amcor and our customers' organizations.
Another example is our partnership with several distillery customers who have converted their plants to the production of hand sanitizer. Amcor donated bottles and closures to a number of customers in Europe, North and South America so they can fill and donate sanitizer to emergency services, hospitals, and other local organizations in need.
Something that hasn't changed in the face of this challenge: our work on Amcor's sustainability and innovation agenda continues at pace. With 1,000 colleagues in R&D, the function is demonstrating resilience, flexibility and collaboration in the face of the current challenge, and an unwavering commitment to better packaging solutions for people and the planet.
Beyond our R&D colleagues, we have tens of thousands of Amcor people who are making a difference every day - helping food stay fresh, maintain long shelf-life, keep pharmaceuticals safe and deliver sterile medical products.
Has production been affected, or do you expect it to be?
We continue to make packaging in more than 40 countries. We are proud to support customers to meet the needs of consumers and communities. Amcor is well-positioned to maintain delivery to our customers thanks to our global footprint, strong financial profile, and – most of all – the dedication and resilience of our team members. In many locations, our manufacturing is deemed an "essential service."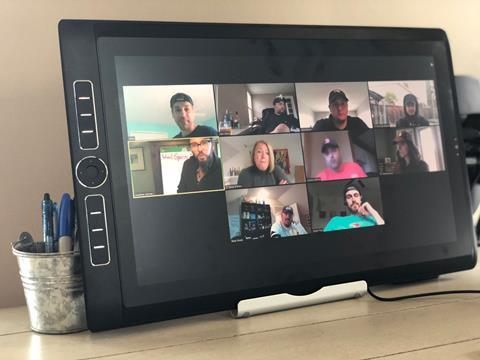 Has your supply chain been impacted, or do you envisage such challenges?
In the first days of the pandemic, we moved quickly to help our people and suppliers. That included steps like providing documentation to help them get through checkpoints in some countries and border crossings to others. Any initial difficulties were overcome quickly and in partnership with local authorities in those locations. Overall, we have experienced very few challenges and that's down to the thorough business continuity plans we have across our manufacturing facilities and raw material supply chains. This is helping us maintain high productivity while safeguarding our people.
Have any of your employees been infected and how are they now?
We have taken a host of precautions to protect our team and, with 50,000 people working for Amcor all around the world, we are very fortunate that the number of cases has been low and the majority of those who have been affected have had mild cases. Many have already recovered and we have examples of people who have been able to safely return to work.
This pandemic is an opportunity to come together as a global business. Our teams around the world are really rising to the occasion, and they have a renewed sense of purpose as they can see the impact of what we make. Supporting the food and healthcare industries is a real source of pride.
What measures are you taking to ensure you meet these challenges?
Our rigorous precautions are helping to protect our people and their families, our customers and suppliers, and the communities in which we operate. They align with the latest guidance from the World Health Organization and include global and regional response teams in contact with authorities and experts to actively manage the situation.
We, of course, have restricted travel, and have implemented quarantine protocols for employees who may have had exposure or have symptoms. We have put in place screening at office and manufacturing locations through measures like a health, safety and travel questionnaire and are repeating clear advice on hygiene and social distancing for our people.
We have increased the availability of personal disinfectant hand gels at our sites and we have teams frequently disinfecting all Amcor locations, with attention to high traffic areas, shared spaces, door handles, and other interaction points.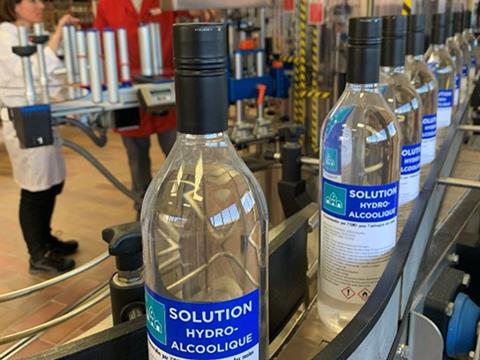 How do you see coronavirus impacting more generally on packaging / FMCG, and do you have any suggestions as to how the industry can mitigate these impacts?
It's clear the pandemic has created spikes in demand for certain FMCG products, particularly personal and home hygiene and packaged foods.
In countries where eating out regularly is a cultural norm, consumers are buying food and beverages from supermarkets to fill this gap – so overall consumption of FMCG appears to be up.
What we don't yet know and can't forecast is how this will play out as the pandemic continues to evolve – and this will differ by region and even by country. Just this week, we are seeing some countries ease up on restrictions. We are monitoring the situation closely.
What will remain is that people want fresh food and beverages, conveniently packaged for easy consumption and storage, and in packaging that can increasingly be recycled and reused. The most important things we can do as partners with FMCG companies is first to maintain supply throughout the pandemic, and also to continue progress on our shared sustainability agenda.
Are there any broader lessons about packaging that industry – or society – should draw from the pandemic?
I think there has been a renewed appreciation for the role of FMCG and packaging in our lives. Supply chains that deliver goods to supermarkets and on to our homes perhaps didn't warrant much consideration. They are now front of mind. We are all thinking more about how to keep pantries stocked and fresh food on tables, and how to get the products we need to stay healthy and keep our homes clean.
Coronavirus has seen private companies, governments and authorities, NGOs and community organizations work together at a pace and scale that is unprecedented. By maintaining this collaboration, we can accelerate our efforts to address two other urgent global challenges: food waste and carbon emissions.
We know that around a third of food produced for human consumption every year – approximately 1.3 billion tonnes – gets lost or wasted. This is intolerable at a time when the Food and Agriculture Organization of the United Nations (FAO) reports that more than 700 million people were exposed to severe food insecurity in 2019. According to the FAO, the climate change impact caused by wasted food equates to about 8 percent of global annual carbon emissions; nearly on par with global emissions from cars, trucks, airplanes, trains and ships combined. This represents a pressing environmental and social concern.
Expertly engineered packaging has a big role to play in tackling this challenge and Amcor has a proven track record of innovating for sustainability. Our R&D function is working to develop packaging that is as resource-efficient as possible while protecting products and keeping perishable goods safe and fresh, which also minimizes food waste. They have mastered a range of strategies to reduce the carbon footprint of our packaging while improving product protection; more post-consumer recycled content, raw materials with lower carbon footprints, using fewer raw materials through product lightweighting, and designing packaging that can be disposed of through lower-footprint waste streams such as recycling or reuse.
Amcor's lifecycle assessments show that efficiently protecting the product inside our packaging is the most important way to reduce its overall footprint. This is because the resources required to manufacture a product are often far higher than those required to produce its packaging. If a product's packaging fails, the resources invested in growing, processing, and transporting the contents are wasted. But this is only part of the carbon footprint solution. We also need to move to a circular model and design waste out by increasing the collection and recycling of packaging.
Amcor's global team has an unwavering focus on developing even more responsible packaging. Progress towards our 2025 commitment continues at pace.