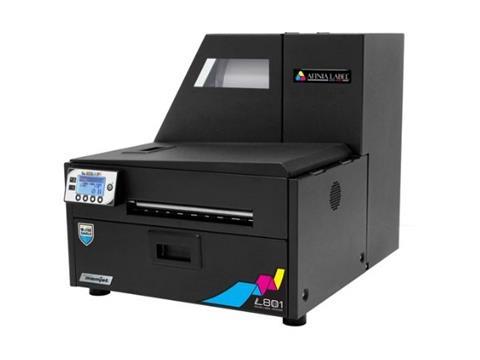 The easy to use Afinia L801 Plus has the benefit of highly durable Watershield™ Technology that provides enhanced durability and resistance for water-exposed labels.
Watershield printed labels offer far better resistance to moisture than conventional dye-based inkjet labels*. This makes the printer perfect for applications such as chilled food and drinks, chemical or pharmaceutical products. In addition the new technology produces deeper and truer colours, uses responsibly sourced inks and promotes the life of the print head**.
Furthermore the industrial printer is powered by Memjet Waterfall Printhead Technology®. The new and powerful Waterfall technology rapidly delivers millions of ink droplets per second, via its 70,400 nozzles, to ensure outstanding print quality, reliability at an excellent speed.
The new Afinia has a stationary print head that guarantees a faster printing speed of up to 12 inches per second. This affords speedy and efficient flexibility to print on demand, just in time labelling and is ideal for short and long print runs where high quality, durable labels are essential.
Brendon Bass, Sales and Marketing Manager, AM Labels Limited comments: "The Afinia L800 PLUS is perfect for all in-house labelling including inventory, product identification, retail and general item labelling."Furthermore the Afinia 801 PLUS benefits from both Watershield™ Technology and Waterfall Printhead Technology® which offer tremendous benefits, especially for food and drinks manufacturers where greater resistance to moisture is an advantage. It is a fast and affordable industrial printer, maintaining print quality at all times, while being very economical to use."
More info:www.amlabels.co.uk