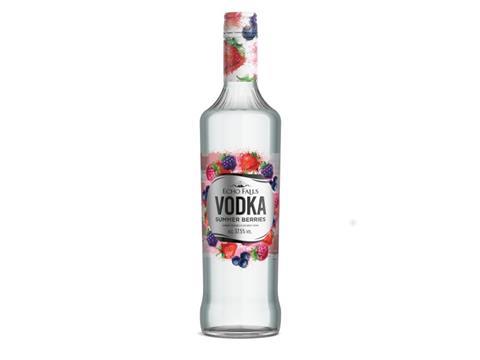 Following their success in the fruit-infused wines market, Accolade Wines have launched their Summer Berries Vodka with an elegant new bottle from Ardagh Group.
Accolade asked Ardagh to design something special for their first step into the spirits market. Giving a fairly open brief to the design team based in Knottingley, West Yorkshire, Accolade trusted Ardagh to deliver a bottle that would stand out on the shelf, while staying true to the Echo Falls brand.
The sleek new bottle shape was developed by taking cues from wine and vodka bottles, reflecting the new direction of the brand. Once the shape was agreed, a design session between the two companies resulted in striking, art deco-style facets being added around the root of the neck.
The 70cl bottle has been produced at a weight of just 380g, which supports Accolade's sustainability and environmental values.
Claire Gittins, Head of Procurement at Accolade Wines comments: "This is the most unique bottle that Accolade Wines have ever launched, and we couldn't be more pleased. Ardagh totally understood our brief and timelines and quickly engaged with their design team to develop a number of options. They worked with us closely and adapted designs to meet our key criteria, advising design enhancements for the greatest impact whilst optimising costs and benefits at all times. "It has been a true collaboration and something we are very proud to have achieved together."
More info: