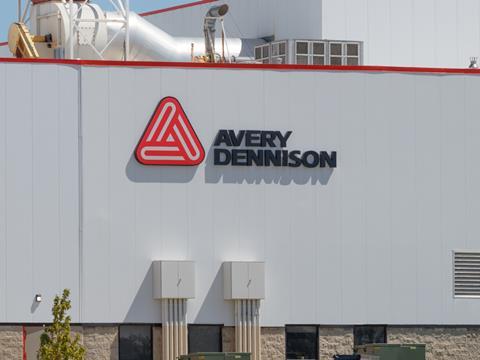 Avery Dennison has successfully achieved OK Compost industrial certification for a BPA-free and FSC-certified thermal label material that uses its brand-new SX6030 adhesive.
The main application for BW099 is expected to be the labelling of compostable food packaging and compostable plastic bags, especially last-minute direct printed labels for fruits and vegetables that are weighed and packed by consumers in the supermarket.
Rapidly spreading bans on single-use plastics also means there is a drive towards using compostable carrier bags and other types of packaging, which often require a compostable label.
Avery Dennison points out that public opinion on these issues (and the position of composting as a potential solution) is underlined by the Global Commitment launched by the Ellen MacArthur Foundation and UN Environment in October 2018. The company says that it is one of more than 250 businesses supporting this commitment, working with governments, NGOs, and universities in the hopes of eliminating plastic waste and pollution.
Jennifer Bijkerk, development engineer, argues that the new material addresses a shortfall in supply for compostable thermal materials: "Demand for sustainable thermal labels is huge, including compostable labels, and the European EN13432 standard imposes extremely strict requirements before 'OK Compost' certification can be awarded by TUV Austria.
"This new material uses a new facestock/adhesive combination to ensure a robust and practical material that needs no special storage conditions, and which has a normal shelf life. As composting standards are limited, the EN13432 is also set to be accepted as a compostability standard in many countries outside of Europe."
Luuk Zonneveld, product manager Select Solutions, adds: "We know how important this product category is to converters and end-users, and we see it as a key contributor to our own wider and highly ambitious sustainability goals. We have been able to use conventional technology to produce this innovation, by creating a unique facestock/adhesive combination, and work is already well underway towards expanding our compostable range with more certified products."