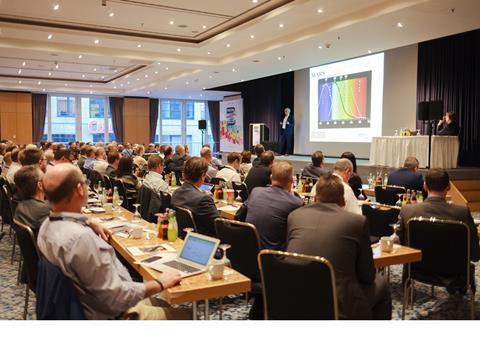 More than 150 key stakeholders from the digital print for packaging industry will convene upon Berlin, Germany 5-7 December 2017 to attend the 6th edition of Smithers Pira's Digital Print for Packaging Europe conference.
Digital Print for Packaging Europe, since its inception, has been regarded as the best place to get an extensive overview of all things digital print for packaging. The conference brings together the leading industry players; brands, converters and equipment providers alike, to discuss market overviews, the latest insights into technology developments, brand owner case studies and much more.
In 2016, attendees included Unilever, Nestlé, HP, Bosch, EFI, Wrigley, Müller, Danone, Twinings, Metsä Board, Heidelberg, Mars Confectionery Company, Elopak, BASF, Xerox, Kodak and many more.
Now that digital print has been more widely adopted, the theme of this year's conference is "getting closer to the consumer", focusing on how to use digital print to provide products that consumers value and want to buy, so the 2017 conference will include presentations on:
• Brand owner and retailer case studies
• Brand personalisation, versioning and customisation
• Smart packaging
• Digital print for packaging success stories
• Direct-to-shape printing
• Corrugated printing
• Digital printing from a customer's perspective
• Latest innovations in print equipment and workflows
• Converter experience in digital print
• and much more!
"An excellent event that highlights where the future of digital printing is headed and what it can do now in satisfying the ever changing demands of customers," C. Banting, DS Smith concludes.
For more information on Digital Print for Packaging Europe or to book your ticket: