The coming years will bring a range of legislative changes within the European Union that will affect the way plastic packaging is designed. This poses both a challenge and an opportunity to the industry.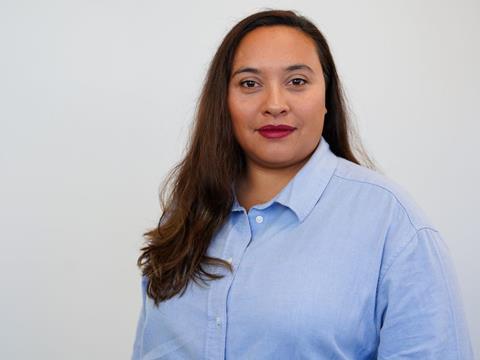 On May 24th and 25th, 2023, AIMPLAS organises the 4th edition of its OKPLAST plastics and legislation forum. Delegates will learn about the current situation around legislation and regulations that affect the plastics industry and will find out about news and trends.
Ahead of the event, Elisabeth Skoda spoke to Mariana Reina from AIMPLAS's Competitive and Strategic Intelligence Department, to delve deeper into the topic.
ES: On a broad level, what effects will new and amended upcoming regulations, such as the European Green Deal, the New Circular Economy Plan, and new developments in the REACH Regulation have on the plastics packaging industry?
MR: We believe that all these documents and legislations aim at environmental protection and for the fulfilment of their objective it is necessary to accompany their implementation with reliable technical support. This should result in an impulse for the development of more sustainable materials, processes and waste management.
Understanding sustainability in a general way, that is, analysing products throughout their life cycle, the simple replacement of one material with another does not always mean progress towards sustainability. Some materials may seem more sustainable due to their renewable source, but may not be the most suitable if we analyse their carbon footprint in all stages of the life cycle including aspects such as production, transport, management or recycling.
That is why at AIMPLAS, following our mission to provide value to society to improve the quality of life and ensure environmental sustainability, we support companies so that the changes that bring compliance with the new requirements are technically the most sustainable.
ES: Equally, there is new legislation on plastic packaging and food contact – what effects will this have?
MR: Legislation concerning food contact plastics is highly developed compared to other materials, which has resulted in plastic materials being the safest and having the lowest number of food alerts. We are awaiting the imminent publication of the 16th Amendment to Regulation (EU) 10/2011. It was expected to be published on the 3rd of April. We have had access to the consultation draft that DGSANTE carried out with stakeholders and if there have been no modifications the main changes expected are:
· Clarifications on plastic reprocessing.
· The following substances will be removed from Annex I (considering a transition period): FCM 96, FCM 121, FCM 436.
· Labelling information on substance restrictions (with restrictions in Annex I-column 10) and on articles for repeated use to be provided.
· Change in restrictions on phthalates.
· Includes provisions on biocidal substances.
· Changes in the types of cheese within the food table.
· New substances in Annex I.
Also, another important piece of legislation is the new Regulation on recycled plastic in contact with food. Important developments have been included on the recognition of recycled plastic and its food suitability.
ES: How can plastic packaging help to reduce carbon emissions, for example by avoiding food waste?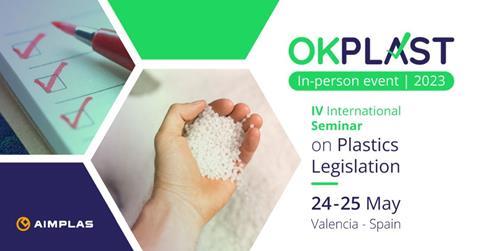 MR: There is packaging that, in addition to fulfilling the typical functions, such as protecting, handling and facilitating the transport of goods, also provides solutions to the most common problems that occur in the packaging of fresh products: humidity, oxidation, odours or other substances, etc. This kind of packaging improves food safety, preserves the quality of the packaged food and extends its shelf life, all of which help to combat food waste. Moreover, plastic packaging is usually very light, so transporting it reduces the CO2 emissions that could be generated by transporting heavier packaging materials. And the list of examples could go on, in terms of energy use in production, waste management and recycling technologies.
ES: In turn, how can the impact of plastics on the environment be reduced?
MR: Undoubtedly by applying the circular economy and the waste prevention hierarchy: reduce, reuse and recycle. Lastly, we could mention the improvement of waste management systems, which require everyone's collaboration: waste managers, by investing in technologies that enable the circularity of materials; public bodies, by providing support and exercising effective control; and, of course, end users, by separating waste by type of material, thus facilitating its management and reuse.
In this sense, a key point is to make consumers aware of the responsible use of plastic products and in particular of packaging, avoiding its abandonment in the environment, plastic bottles do not reach the sea on their own, someone must have managed them incorrectly.
ES: How can we ensure that more plastics recyclate becomes available at a price that is competitive?
MR: In order to have an impact on the price we need to increase the production capacity of recycled materials. Due to increasing demand, it will only be a matter of time before production increases. To achieve this, it is essential to bring to market products designed to be recyclable, which allows for quality recycling. We also need to have waste management and separate waste collection systems in place and finally the improvement of recycling technologies both in the areas of mechanical and chemical recycling.
ES: How can food safety of recycled plastics be ensured?
MR: Currently, there is already a European regulation that provides for the necessary actions to obtain a plastic material suitable for food use. The critical point to guarantee food safety is to have processes that guarantee total decontamination of the recycled material to ensure the total elimination of possible contaminants. These technologies are well developed in PET, but less so in other materials, although some are starting to be developed in polyolefins and PS.
Chemical recycling is also another technology that can help to have a safe plastic material, although in this case some barriers still need to be overcome, especially at the level of possible substances that may remain in the process and their validation with respect to compliance with the positive list of substances permitted for plastics in contact with foodstuffs.
Register for the OKPlast seminar here.
McDonald's Director of Sustainability in Europe on the company's approach to packaging sustainability
McKinsey on whether or not on-pack sustainability claims affect consumer spending
Perspectives from industry-leading experts on the EU's Packaging and Packaging Waste Directive revisions
A deep dive into the most important packaging sustainability trends and solutions